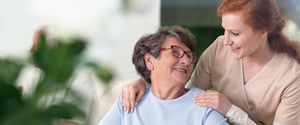 January 26, 2023
25 comments
Every 40 seconds, someone in the U.S. suffers a stroke. It's an alarming statistic, and although a stroke can happen at any time, a person's age is a significant factor. In fact, the risk of having a stroke doubles each decade after the age of 55. For seniors and their loved ones, learning to spot

Tours of assisted living communities can feel overwhelming for caregivers and their loved ones. Each one is unique and asking the right questions will help you make the best possible decision. Here are seven questions to consider: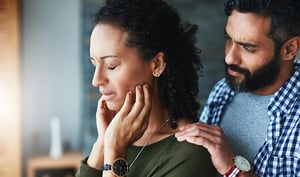 Grief is a difficult journey for both the individual grieving, and for the individuals that seek to support the journey. If you have a friend who is currently grieving the loss of a loved one, this guest post by Suzie Kolber, a friend of Generations Senior Living, to help you know just what to say

"Why don't you check out a grief support group," is often offered as a suggestion to people after the loss of a loved one. And it's not a bad suggestion. Grief and bereavement support groups offer many benefits to participants.

February 28, 2017
4 comments
Anyone who has been touched by the disease of Alzheimer's knows the pain of losing a loved one or family member this way. Nearly 44 million individuals were reported to have Alzheimer's in 2015, meaning hundreds of thousands of individuals and families are watching a loved one slip away slowly, one

End of life is as much a part of life as birth or graduating high school or getting that first big promotion. Yes, end of life situations can be sad or difficult or even arrive sooner than expected, but we believe that talking openly about one's wishes for care during those final days is an

As the body ages, it may not deliver the same hunger signals that it used to. Seniors often take more medications, have higher rates of conditions like diabetes, or have been relegated to more restricted diets by their doctors.

Many seniors may find themselves moving into smaller spaces during their golden years. From planning in advance to setting a timeline, this article discusses the top ways to downsize and declutter when moving in with family or into an independent or assisted living community.

I recently came across an article that was so well written I wanted to share it with every family who is facing the overwhelming and emotional decision to move their loved one to a senior living apartment. Read it and you too may wonder – why wait? Read the full story by clicking here.

November 23, 2015
0 comments
Disclaimer: All content provided on this blog is for informational purposes only. This blog may provide general information and discussion about medicine, health and related subjects pertinent to our clients' interests. The owner of this blog makes no representations as to the accuracy or completeness of any information on this site. The words and discussion on this blog should not be construed as medical and/or legal advice. If you have specific medical or legal concerns, you should speak to an appropriately licensed professional.