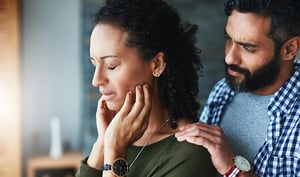 Grief is a difficult journey for both the individual grieving, and for the individuals that seek to support the journey. If you have a friend who is currently grieving the loss of a loved one, this guest post by Suzie Kolber, a friend of Generations Senior Living, to help you know just what to say

March 14, 2017
0 comments
"Why don't you check out a grief support group," is often offered as a suggestion to people after the loss of a loved one. And it's not a bad suggestion. Grief and bereavement support groups offer many benefits to participants.

February 28, 2017
4 comments
January 30, 2017
0 comments
For many seniors, planning end-of-life care decisions often feels frightening and overwhelming. But these discussions don't have to be stressful, and once you've had them, you might be glad you did.

December 19, 2016
1 comments
Life has been good to you, but now it's time to think about what you will leave behind for your loved ones. Have you set clear expectations for your estate? From appointing a single family member to oversee all arrangements to figuring out who gets that set of china, this blog offers helpful tips

December 12, 2016
5 comments
When a loved one passes away, it is often difficult to find meaning and hope in the midst of the loss. But for some families, honoring a relative with a memorial fund can help offer a sense of comfort and hope during the grieving process. Not only does it keep the memory of the deceased alive, it

November 28, 2016
1 comments
Grieving the loss of anyone can be difficult, but losing a spouse can be one of the most difficult times in someone's life. If your spouse is facing an end of life situation or has recently passed, here are guidelines to help you mourn your loss.

November 14, 2016
0 comments
October 31, 2016
0 comments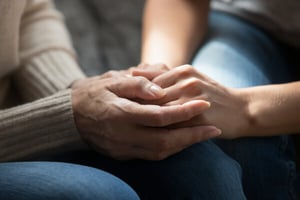 Talking about death or what you would like or your loved one's wishes at end of life can be tough. Having these conversations can feel like "giving up" or that you are being negative or sad instead of making happy memories. At Cypress Hospice, we've found the opposite to be true. In fact, the

September 5, 2016
3 comments
Disclaimer: All content provided on this blog is for informational purposes only. This blog may provide general information and discussion about medicine, health and related subjects pertinent to our clients' interests. The owner of this blog makes no representations as to the accuracy or completeness of any information on this site. The words and discussion on this blog should not be construed as medical and/or legal advice. If you have specific medical or legal concerns, you should speak to an appropriately licensed professional.