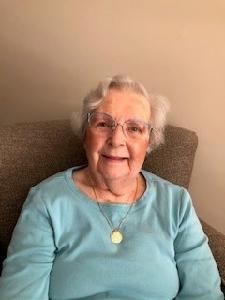 Resident Spotlight
Meet
Ann
Ann was born in Cleveland, Ohio and graduated from Lakewood High School in 1946. A fun fact that she loves to share is that her genealogy goes back to Moses Cleveland, who is her great-great-great-great-grandfather. She worked as a bookkeeper for Cleveland Trust where a friend set her up on a blind date with Harry. They went out dancing together at the Columbia Ballroom and even though Harry dropped her on the dance floor that first night, he would later become her husband of now 72 joyous years. Together, Ann and Harry have 2 children, Cliff and Todd, 2 grandchildren and 4 great-grandchildren.
Ann has always loved to dance. In her younger years, she studied at the Margaret Duncan Dance Studio for 14 years, where she particularly loved ballet. Ann and Harry continued to love to go out dancing, as well as watching baseball, and traveling the world. Some favorite destinations included Puerto Rico, New Orleans, California, and Colorado. Ann is also one of the founders of the Lakewood Arts Festival and has enjoyed passing her love of art and music on to her own children, as well as so many more.
Ann and her husband Harry moved here to Generations in April of 2021. Ann says that she loved Generations for the family-like environment. We are truly blessed to know Ann and have her as a part of the Generations family.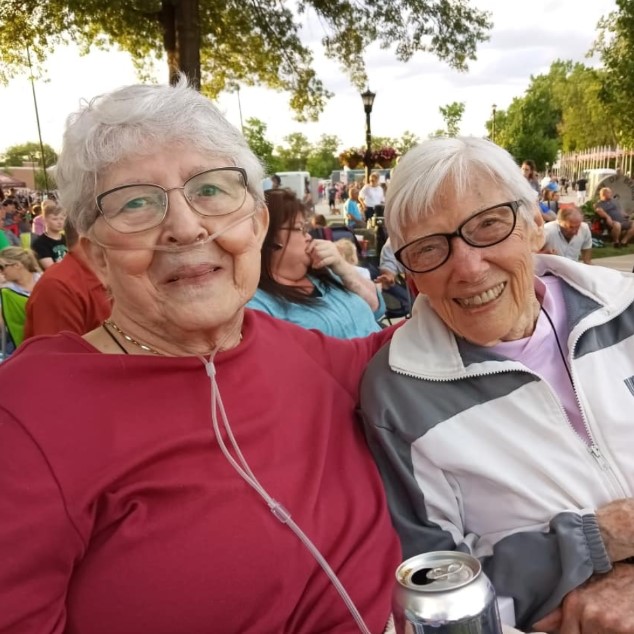 Download Weekly Calendar
Wonder what we have planned this week? View our weekly calendar to discover our fun and engaging activities. We're always planning programs and activities that stimulate and engage your mind, body, and spirit.
See What You Might Have Missed
Sunshine Mail
Are your loved ones looking for ways to stay connected to you? Have them send you some Sunshine Mail!