How to Start a Memorial Fund
When a loved one passes away, it is often difficult to find meaning and hope in the midst of the loss. But for some families, honoring a relative with a memorial fund can help offer a sense of comfort and hope during the grieving process. Not only does it keep the memory of the deceased alive, it also helps improve the lives of others.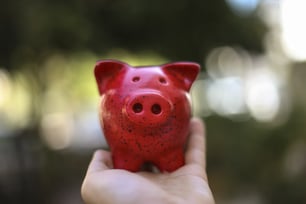 What is a Memorial Fund?
A memorial fund is a way to collect donations in honor of someone. These funds can then be used for scholarships, research for a cure, a tribute and so much more.
Read below for ways on how to set up a memorial fund.
Tips for Creating a Memorial Fund
If you think a memorial fund might be an option for you or a loved one, here are some pieces of advice to consider:
Compare your options
When you're thinking about setting up a memorial fund, you will first have to choose a cause or foundation to support. You can choose a simple, one-time donation to a cause or event your loved one was passionate about, or you could pass along donations on an ongoing basis. No matter which option you choose, just remember that by donating or creating a foundation in memory of someone you love, you are doing something good for your community during this difficult time.
Set the structure of the fund
Talk to a financial adviser to determine whether to gather the funds independently or work with a community foundation. This decision is mostly determined by your personal preferences, and there are advantages to both. Community foundations may require a minimum initial donation to set up the fund and many charge a handling fee, but if you are looking for an outside party to manage the funds for you, this is a good option. Managing the funds yourself gives you more flexibility and control over how the funds are used, but will likely require more administrative attention.
Set up donation methods
You could provide options for accepting donations online through a Facebook group page, personal website or an existing donation site (gofundme.com, depositagift.com and youcaring.com are good options). To grow the fund, ask friends and family to donate instead of sending flowers and mention the URL in the obituary, on funeral cards and on other places where it makes sense.
Create a dedicated account
If you're managing the fund yourself, you'll need to set up a dedicated bank account to keep the memorial fund donations separate from your personal account. Once it is established, you should sync the account with an online payment service, so you are able to collect, transfer and manage donations easily online.
No matter your preferences, a memorial fund is a great way to celebrate and preserve the life of a loved one.
At Generations Healthcare, we are dedicated to providing the strength and support necessary to celebrate life's journey. Contact us to learn more about our independent and assisted living communities.
November 28, 2016
0 comments
Be the first to leave a comment
After submitting your comment, it will be reviewed before being posted here. Thank you!
Disclaimer: All content provided on this blog is for informational purposes only. This blog may provide general information and discussion about medicine, health and related subjects pertinent to our clients' interests. The owner of this blog makes no representations as to the accuracy or completeness of any information on this site. The words and discussion on this blog should not be construed as medical and/or legal advice. If you have specific medical or legal concerns, you should speak to an appropriately licensed professional.