When to Move from Independent to Assisted Living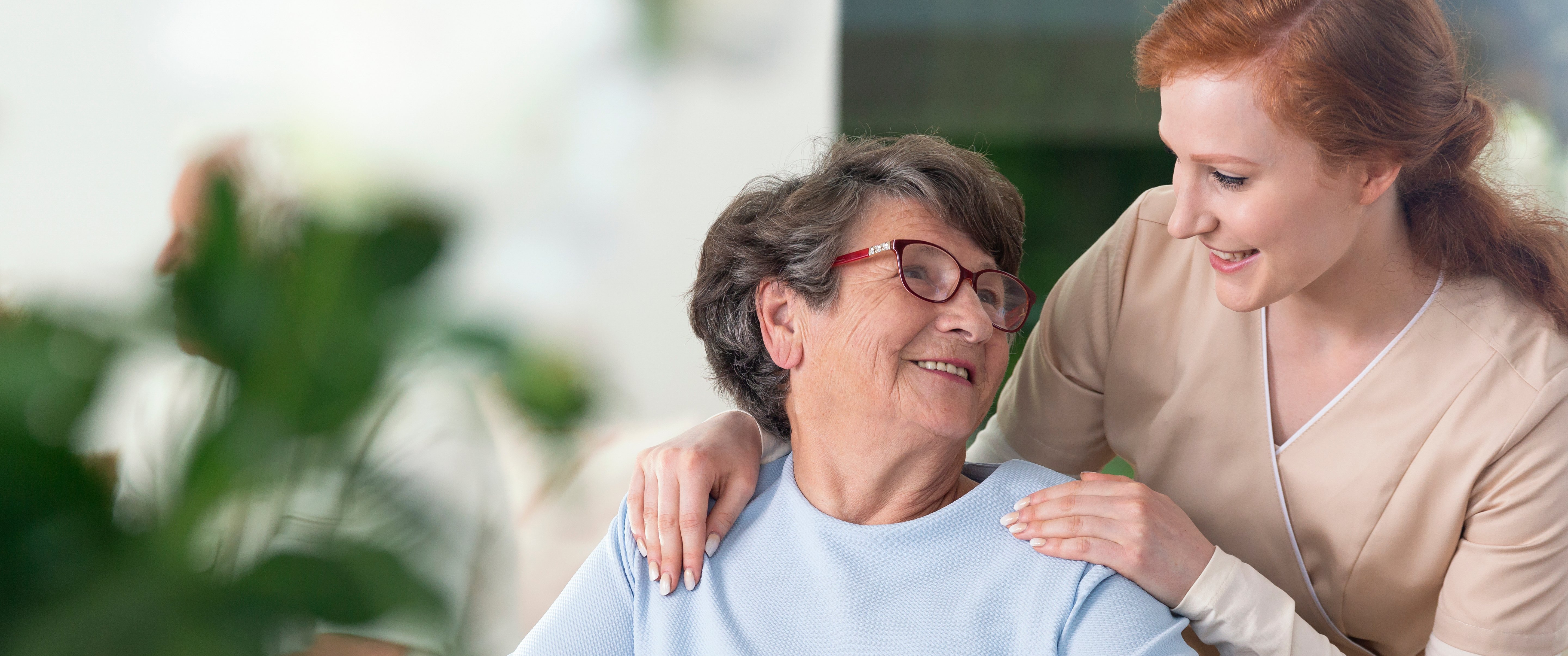 If you are caring for an aging loved one, decisions around seeking additional care are always difficult, involve serious consideration and can be fraught with indecision. Considering when it is time to move someone from independent living to assisted living is one such scenario.
To choose the right option, it's important to understand the difference between independent living in a senior community and an assisted living community.
Independent Living Communities vs Assisted Living Communities
Most senior communities are either an independent living community or an assisted living community. Some offer both senior care living options.
The idea behind independent living is to allow older adults as much independence as possible, with the addition of on-site, useful resources that allow them to focus on life rather than chores. It also gives them, as well as families, an extended, professional support group. Moving into senior living communities can alleviate the stress on both the elderly person and their family, as they no longer need to be completely independent in covering all needs.
Many independent living communities allow residents to decorate their own apartment or suite, with furniture and décor from home. Seniors can live comfortably, surrounded by their important belongings, and still have access to extra assistance where they need it most. Check out our Strongsville and Berea accommodations.
Independent living typically works for older adults who can handle most of their care themselves. They simply need a support system around them and welcome help with chores and meals.
Often independent living facilities offer a wide range of social activities that the individual can choose to take part in or not, depending on their preferences. This can include games, concerts, exercise, spiritual events and more. Read about what GSL Berea and GSL Strongsville offers.
Assisted living offers even more support. If your loved one is not able to live independently but is not ready for full nursing care or a hospital, an assisted living situation can help them live a fulfilling life, by providing the extra services needed. This can include activities of daily living such as bathing, dressing and toileting, on top of the other services offered through independent living.
When Is It Time for Assisted Living?
It can be hard to know when it's time for a senior to move from an independent living situation into assisted living. Many seniors crave their independence, but there are times when more skilled care is a huge benefit to both the senior and their family.
As a caregiver of an older adult, you may be wondering: what are the signs that it's time to move to assisted living? Here are a few common signs:
Medical conditions that require more frequent care or more medications

Memory loss

Cognitive decline
More frequent falls and accidents

Increased frailty

Death of a spouse or caregiver

Experiencing more difficulty with daily living activities

Family situations change and more outside help is required
A physician suggests that more care is needed
All of these signs can be an indication that it's time to move from independent living to assisted living. With the level of care provided in an assisted living community, seniors can have more resources and families can rest easier.
Ease the Transition from Independent Living to Assisted Living
Deciding when to move a senior from independent living to assisted living is a personal decision that should be made carefully. Sometimes seniors resist the move, even if they need the extra care. There are ways to ease the transition.
Tour the assisted living community with your loved one
Discuss the move beforehand and explain the added benefits of assisted care

Bring their favorite things to the new home and furnish it to suit their tastes

Help them get to know the staff and encourage them to seek assistance when needed

Discuss all the options available for socialization and encourage them to get involved and meet others

Check in often and talk to your loved one about how they are feeling



Learn More about Assisted Living at Generations
With assisted living, your loved ones will have the support they need. Finding the right location is crucial. Generations is a family owned and operated business, with two Generations Senior Living Communities in Berea and Strongsville, Ohio. We are dedicated to creating the freedom for seniors to live life to its fullest. We want them to have the joy and comfort of home alongside the help of a caring, professional staff. Our Generations communities each have a unique aesthetic, with bustling activity and entertainment.
At Generations, we strive to offer affordable options, and we accept veterans' benefits and most private long-term care insurance.
If you're considering assisted living, find out all we have to offer at Generations. We would welcome you for a tour of our beautiful, unique senior communities for both independent living and assisted living. We also offer skilled nursing and hospice care. To help seniors stay active and vibrant, we have a full range of programs and activities at both our Berea location and our Strongsville location.
Schedule a tour and see for yourself.
Tour our Senior Living Community of Berea
Visit our independent and assisted living community in Berea, Ohio.
Tour our Senior Living Community of Strongsville
Explore our independent and assisted living community in Strongsville.
January 26, 2023
25 comments
Be the first to leave a comment
After submitting your comment, it will be reviewed before being posted here. Thank you!
Disclaimer: All content provided on this blog is for informational purposes only. This blog may provide general information and discussion about medicine, health and related subjects pertinent to our clients' interests. The owner of this blog makes no representations as to the accuracy or completeness of any information on this site. The words and discussion on this blog should not be construed as medical and/or legal advice. If you have specific medical or legal concerns, you should speak to an appropriately licensed professional.