How a Senior Living Community Can Help Residents Maintain Independence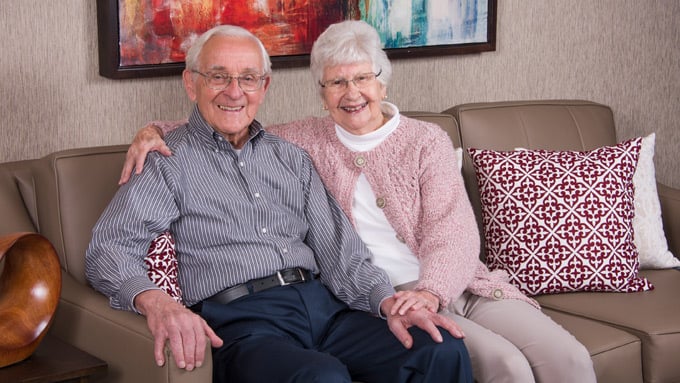 When moving to a senior living community, it's not uncommon for seniors to fear losing their independence. At Generations Senior Living, we help your loved ones maintain their independence in a variety of ways, as they transition from their life at home to independent and assisted living.
Encouraging seniors to stay social
Over time, some seniors may begin to feel isolated and have trouble connecting with others. But an active social life is vital to their mental health and well-being. Both of our senior independent living locations provide a variety of activities and programs, including day trips, musical entertainment and trivia to help residents stay social and connect with friends and family.
Supporting their physical health
For seniors, staying active is key to strong physical health. In addition to our walking clubs and fitness classes, Generations Senior Living provides nursing and physician services to help ensure your loved one is receiving the medical assistance needed to stay healthy.
Helping residents to plan their day
At most senior living communities, residents have the ability to plan their days and set their own schedules. With a variety of options available, it's easy to stay busy and discover new hobbies at Generations.
At our Berea location, residents enjoy walks around the beautiful Coe Lake, spiritual services and trips to the botanical garden.
Residents at our Strongsville senior community enjoy day trips to Cleveland, mingling at happy hour and watching cooking demonstrations.
Providing safety measures
Senior living communities make it easier and, more importantly, safer for seniors to get around independently by putting proper precautions in place, including emergency call systems, handrails in staircases, wheelchair-accessible doors and grab rails in showers. Explore the living accommodations at our Berea and Strongsville locations to see how our communities are safe and accessible for seniors.
At Generations Senior Living, we're here to help your loved ones live life to the fullest, while maintaining their independence. Contact us today to learn more.
February 18, 2020
2 comments
Be the first to leave a comment
After submitting your comment, it will be reviewed before being posted here. Thank you!
Disclaimer: All content provided on this blog is for informational purposes only. This blog may provide general information and discussion about medicine, health and related subjects pertinent to our clients' interests. The owner of this blog makes no representations as to the accuracy or completeness of any information on this site. The words and discussion on this blog should not be construed as medical and/or legal advice. If you have specific medical or legal concerns, you should speak to an appropriately licensed professional.