Seven questions you should ask when touring an assisted living facility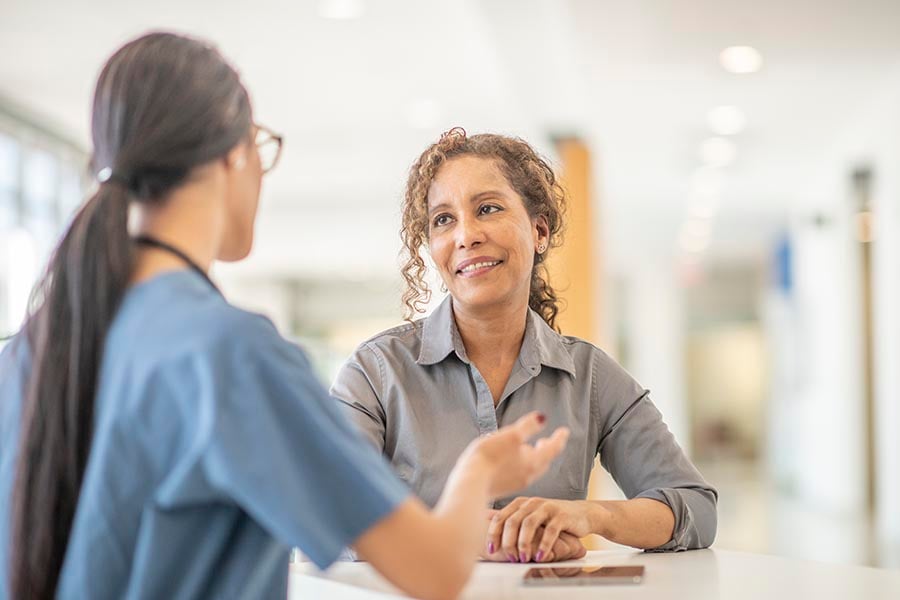 Tours of assisted living communities can feel overwhelming for caregivers and their loved ones. Each one is unique and asking the right questions will help you make the best possible decision. Here are seven questions to consider:
Does staff conduct an initial assessment prior to admission?
Ask about what your loved one will experience during the assessment. A comfortable first impression will help your loved one adjust to their new surroundings.
Does the community have sufficient staffing?
Staffing patterns should reflect the needs of the residents and should change as need dictates. Ask about staff certifications and retention. Observe staff interactions with residents and feel free to question the staff as to whether they believe they have the time necessary to ensure residents needs are met.
What exactly will be included in the bill?
Ask 'how much does assisted living cost?' and request a comparison chart to make sure you have a clear understanding of their billing procedures. Ask to speak with a staff member who is directly involved in billing, if possible.
How do you handle patients with [insert your loved one's condition here]?
Some communities specialize in Alzheimer's patients, while others may be a better fit for those with physical therapy needs. Ask about residents who face the same challenges as your loved one and learn about how their care is managed.
What are the room options?
Ask about different living spaces and where your loved one may best fit in. Many offer multiple options. Ask to tour each living space , so you have a better understanding of your loved one's new community. What will make your loved one the most comfortable — a quiet room in a corner or down the hall in the center of activity?
What are the different care options as situations evolve?
Think about the future. Will this location still be equipped to care for your loved one three years from now? You will want to avoid moving your loved one to different communities as their needs change. Ask nurses and staff about establishing constant communication regarding changes in your loved one's physical or mental state.
Can I speak to some residents?
Don't just rely on staff — ask to meet other residents. Individual reactions often should be taken with a grain of salt, but a couple of meaningful chats can help you get a better feel for the community, its staff and whether it will be a good fit for you and your loved one.
At Generations Senior Living, we treat your loved ones as we would our own. We want every family to feel comfortable with each step of our admission process. Contact us to learn more about our assisted living communities.
May 15, 2019
4 comments
Be the first to leave a comment
After submitting your comment, it will be reviewed before being posted here. Thank you!
Disclaimer: All content provided on this blog is for informational purposes only. This blog may provide general information and discussion about medicine, health and related subjects pertinent to our clients' interests. The owner of this blog makes no representations as to the accuracy or completeness of any information on this site. The words and discussion on this blog should not be construed as medical and/or legal advice. If you have specific medical or legal concerns, you should speak to an appropriately licensed professional.