Is it time for your aging parent to move into assisted living? Sometimes the warning signs can be subtle, and unfortunately, they are not one size fits all. Look for these five indicators:

February 13, 2019
0 comments
Phillip Coury, vice president of Generations Senior Living, says assisted living can actually produce more independence. Q: What is the importance of supporting a sense of independence in seniors and older adults?

November 1, 2018
0 comments
Erin Urenius, an attorney with Butcher Elder Law, was admitted to the Ohio Bar in 2015. She has a passion for elder law that is rooted in her own trials & experiences with dementia in family members and the repercussions of not planning ahead for these difficult times. The following article was

October 2, 2017
0 comments
Owning a pet is a wonderful experience for people of all ages. Pets offer companionship, unconditional love and can be best friends and guardians. Plus, they help improve moods, boost social interaction and encourage exercise. Many Seniors own pets and find great comfort and joy in the care of an

September 18, 2017
1 comments
While many Seniors find joy in their retirement, it doesn't mean that the golden years don't come without some problems. Just like any stage of life, health, relationships and finances can be a source of stress. Seniors need their own set of tactics to help manage stress, especially since they may

September 4, 2017
0 comments
Many Seniors have spent a lifetime accumulating treasured possessions, like family memorabilia, furniture, décor and more. When it's time to move or downsize, however, culling through these well-loved items can be a major chore. Here are our best downsizing home tips for Seniors.

August 23, 2017
2 comments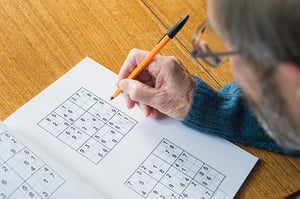 Kids shouldn't have all the fun of capturing that familiar "back to school" feeling. Research proves it's great for people to keep learning at any age.

August 7, 2017
0 comments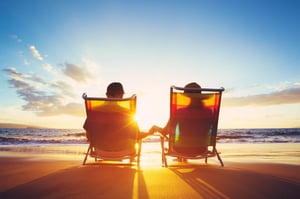 It's the height of summer, which means many individuals and families are ready to take well-earned vacation.

Cold temperatures are finally a thing of the past and it's time to enjoy that spring weather. For many Seniors, warmer weather means being outside in the garden or tending to flower beds.

April 24, 2017
0 comments
"Why don't you check out a grief support group," is often offered as a suggestion to people after the loss of a loved one. And it's not a bad suggestion. Grief and bereavement support groups offer many benefits to participants.

February 28, 2017
4 comments
Disclaimer: All content provided on this blog is for informational purposes only. This blog may provide general information and discussion about medicine, health and related subjects pertinent to our clients' interests. The owner of this blog makes no representations as to the accuracy or completeness of any information on this site. The words and discussion on this blog should not be construed as medical and/or legal advice. If you have specific medical or legal concerns, you should speak to an appropriately licensed professional.