How to Talk to Parents About Moving to Assisted Living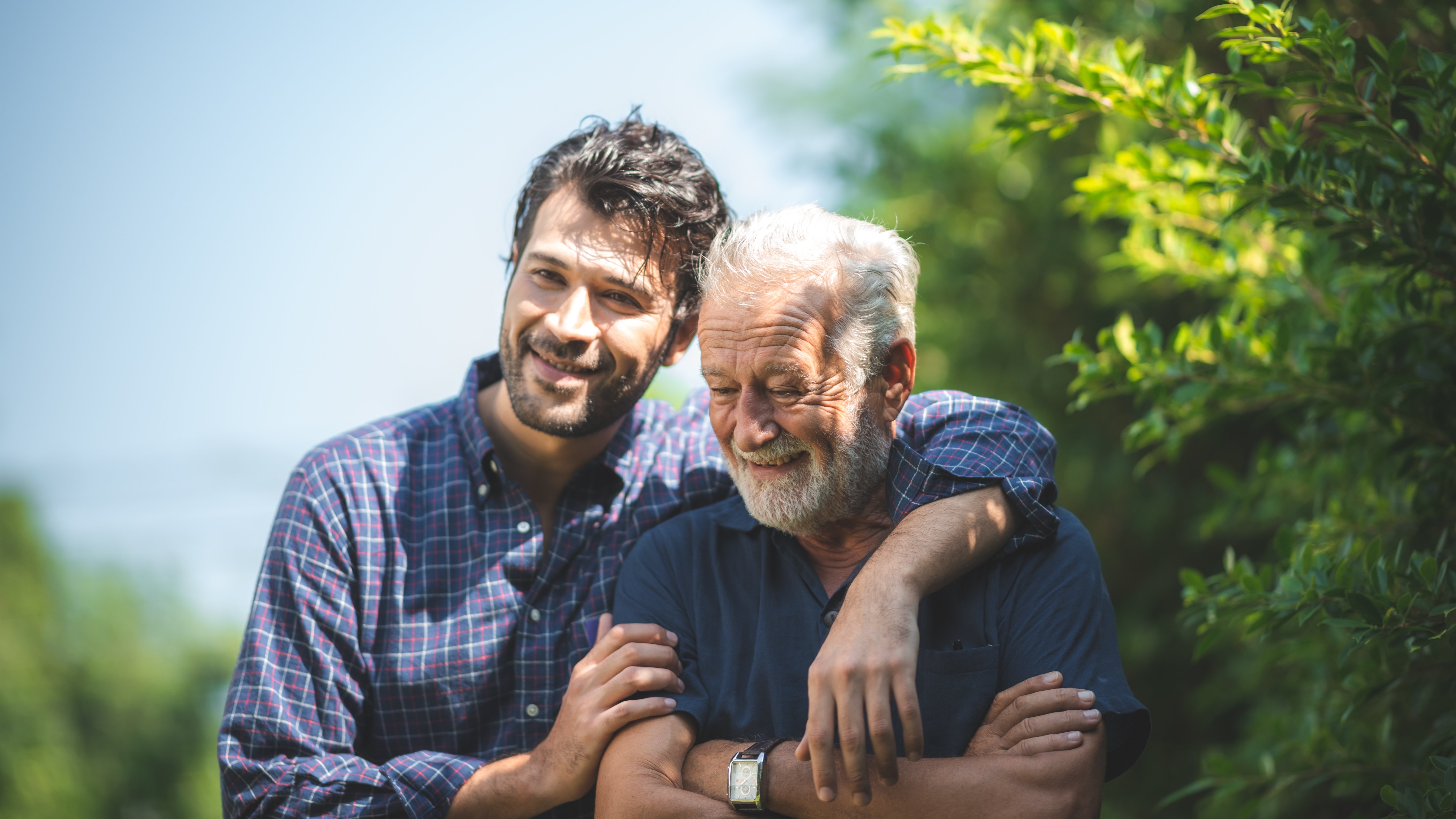 While a long and healthy retirement is ideal, it's not always realistic. It may be uncomfortable to start thinking about assisted living at an early age, but when you start to discuss options before it's necessary, no one will feel rushed into a decision. By starting the conversation early and talking about "someday" rather than "next year," your family will be able to make a thoughtful decision about your loved one's future.
Empathize with your aging parents.
Making a step toward an assisted living community can be a difficult conversation, not only because of the unknown, but because it's often seen as a loss of independent living. Talk to your parents about how they are feeling about aging, about the future. Listen and ask questions without trying to solve any problems or make any discissions. It may seem counterintuitive or unproductive, but a little empathy will help make the decision-making process go a lot smoother.
Be positive.
Your tone of voice can a big impact on how your loved one feels about the future. Keep the tone positive and assuring. Ask your aging parent what they are looking forward to. What hobbies do they want to continue when they move into a senior living community? Talking about some activities that will stay the same, will help them to feel a sense of security.
Encourage on-going conversation.
Deciding to move to an assisted living community is a major decision. Like any big decision, it can't be made in one conversation. When you encourage a continual, smaller conversations, it makes it feel less overwhelming. Try by weaving in a few questions when it feels appropriate.
Ask the difficult questions.
What will happen when an aging partner dies? How will you decide on the level of care that your loved one needs? Who will help make the medical and financial decisions for your aging parents? Does your elderly parent wish to use life sustaining measures indefinitely? These conversations (yes, multiple conversations) will be difficult. The situations are inevitable, and those challenging, they will be much easier to face if you have a plan in place.
Go through the decision-making process together.
When deciding on care options for your aging parents, make the decision together if possible. (This is easier to do if you start the conversations early.) Get their input on their living options. Do they want to age in place, at home, or would they prefer to living in a senior living community? Research those living options together.
Tour a variety of assisted living communities.
Every assisted living community has its own look and feel. Visit a variety to find out whether it's the right place for your aging loved one. At Generations, we provide care with integrity and respect. We serve residents of Northeast Ohio with independent and assisted living, skilled nursing and rehab, as well as hospice care. Schedule your tour today.
October 19, 2022
2 comments
Be the first to leave a comment
After submitting your comment, it will be reviewed before being posted here. Thank you!
Disclaimer: All content provided on this blog is for informational purposes only. This blog may provide general information and discussion about medicine, health and related subjects pertinent to our clients' interests. The owner of this blog makes no representations as to the accuracy or completeness of any information on this site. The words and discussion on this blog should not be construed as medical and/or legal advice. If you have specific medical or legal concerns, you should speak to an appropriately licensed professional.