Assisted & Independent Living Services and Amenities
Beautiful, Unique Senior Living Communities in Berea & Strongsville, OH
Generations Senior Living in Berea and Strongsville offers independent and assisted living services, along with a full slate of services, amenities, and activities. Each resident is like a family member to us, so we support them with compassionate, personalized care. At Generations, you'll get stability with the comfort of home, while still enjoying your favorite activities and pastimes.
Take A Tour Today
Which is Right for You?
Independent Living
If you're looking to maintain your independence while getting the added support you need, independent living is for you. We offer a variety of services, such as monitoring, housekeeping, laundry, home-cooked meals, salon services, and activities for independent living residents. Our locations and services are designed to provide community, stability, and the comfort of home.
Assisted Living
Looking to enhance your quality of life while receiving personalized care? When you move into one of our assisted living communities, you'll receive the same services that independent living residents get, along with an added level of care and security. Activities of daily living, such as bathing, dressing, and medication management, are just some of the added assisted living services.

Services & Amenities
Dining Services
Enjoy three home-cooked meals daily with menus and diets approved by a registered dietician.

Services & Amenities
Housekeeping & Laundry
Private suites are cleaned weekly by housekeeping staff. Personal laundry service is available as well.

Services & Amenities
Private Suites & Apartments
Enjoy a kitchen with full-size appliances and a private living space, bedroom, and bathroom. Make your space feel like home with your personal furniture and decorations.

Services & Amenities
Social Programs & Activities
Enjoy day trips, happy hour, exercise classes, game nights, fellowship, and more. There is something for everyone!

Services & Amenities
Salon Services
Our on-site, licensed stylists offer salon and barber services, including haircuts, perms, color, and more.

Services & Amenities
Medication Management
Medications can be stored, managed, and administered by nursing staff.

Services & Amenities
Nursing Services
We assess individual needs and offer care that can include intermittent skilled nursing, within the comfort and privacy of your suite.

Services & Amenities
Physician Services
Continue with your personal physician or meet with physicians in different specialty areas who provide onsite care and consultation.

Services & Amenities
Short-Term Respite Care
Respite care is offered for those who need short-term recovery care (minimum 30-day stay) after a surgery or illness.
Choose Your Apartment Style
With a variety of apartment layouts to choose from, there is one sure to fit your lifestyle.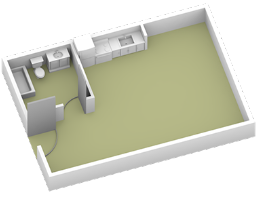 Studio Apartments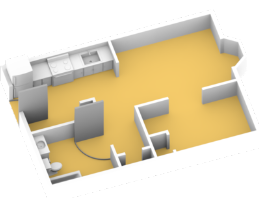 One-bed Suites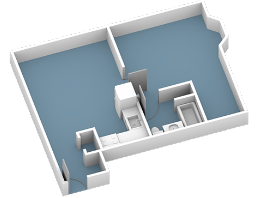 Master One Bedroom
Schedule a Tour Today
We invite you to experience one of our communities in person. Let us show you around and enjoy a complimentary meal. We're here to help you and your family during this important process.