Five Winter Activities for Seniors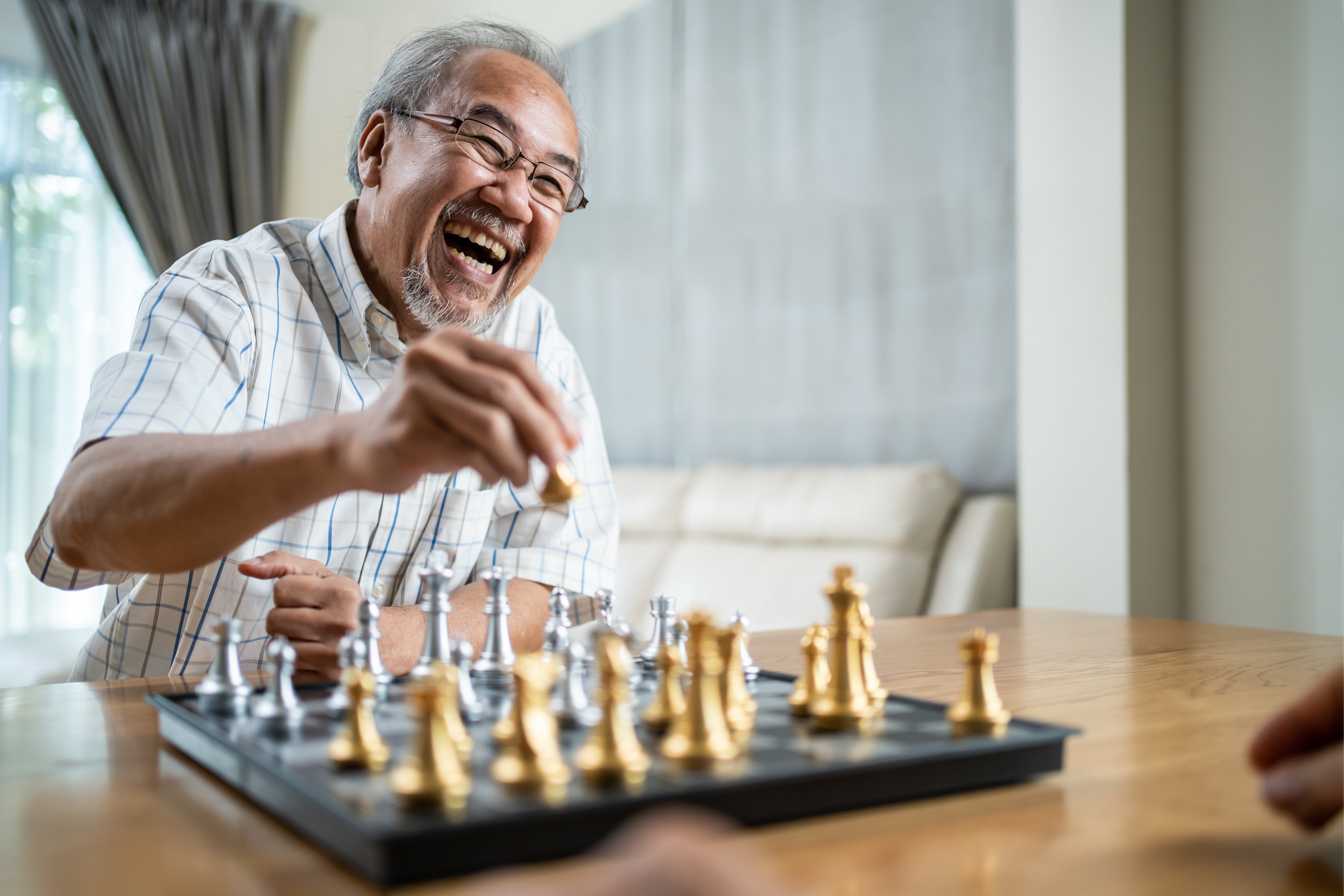 Winter brings the holidays and other happy occasions, but also cold weather, dark evenings and less activity. For seniors, this can be a problem.
Having less to do might sound appealing if you're in a busy season of life. For the elderly, it can lead to a decline physically and mentally. How can you help your elderly loved ones stay active and fight boredom this winter? Let's look at five fun winter activities for seniors that keep them engaged and thriving.
1. Indoor physical fitness
Staying active promotes good physical health. For seniors, a lack of motion can quickly lead to a decline in ability. Physical activity is good for mental health as well. Winter activities for the elderly should ideally incorporate physical fitness. Thankfully, there are many good options for winter indoor fitness activity.
If your senior is a walker, find locations for indoor walking. Senior centers, community centers, YMCAs and other local gyms often have indoor walking tracks. Many have senior-friendly workout equipment or exercise classes as well. Even a trip to the mall, to walk the length of the facility, is a great way to stay fit during winter.
Look online for easy fitness routines – there are many. Chair workouts, light lifting, Tai chi or yoga can be done at home or in a group setting. Yoga and Tai chi, for instance, are low impact and can help maintain bone strength and lower blood pressure.
Whatever fitness activity for seniors you select, make sure they properly warm up before beginning. Stretching is even more important as we age, so make sure your senior is exercising safely.
Note: Just because it's cold, doesn't mean you must always stay inside. You should incorporate outdoor activities for seniors. As long as they're wearing appropriate warm clothing and there's no risk of falling due to ice and snow, it's good to get outside. Learn more about how to keep elderly warm in the winter.
2. New hobbies
Winter is the perfect time to pick up a new hobby. The choice of hobby depends on the senior's physical abilities and personal interests.
Arts and crafts

can be a great way to maintain motor skills and are a great indoor winter activity for seniors. Search online for winter crafts for seniors or check out Pinterest for ideas.

Board games

like chess or checker or playing cards are fun winter games for seniors.
Puzzles

can help engage the mind and keep the brain active.

Many games can be found online,

such as

crossword puzzles, solitaire and Sudoku. Help your senior set up their tablet or computer, so they can play their favorite apps. Or try introducing them to Wordle, the game that has captured everyone's attention!

Indoor gardening

is another growing trend. Find plants they can nurture or herbs, which they can use for cooking. Look online to find what plants grow well indoors, even in cold weather. Search for window gardens or indoor herb gardens.

Cooking

can be fun

for seniors who are more mobile and without cognitive loss. Encourage them to learn new cooking skills or try out new recipes. (Check out Chef Fred's Recipe Corner for inspiration!)

Knitting

is an old hobby that is attracting a whole new generation! If you loved one enjoys knitting, or wants to learn, perhaps there's a younger family member who would enjoy doing it with them.
Adult coloring books

are another popular activity and fun for all ages. There are many beautiful coloring books just for adults, with designs covering a wide range of interests. Coloring is relaxing, and it's good for eye-hand coordination. Once your senior is done with their image, you can hang it up so they can enjoy it!
3. Musical entertainment
Music has both a calming effect and helps engage the mind. Check for local musical events – many are free and provide the perfect activity to do with seniors. Places of worship also often have musical events your loved one might enjoy.
If your senior is homebound, with today's technology, there are multiple ways to access and enjoy music. They just might need your help to do it.
If your senior loved one has a piano, purchase new sheet music and encourage them to play. If they played an instrument, locate it, suggest they brush off the dust and try again!
4. Get-togethers with family and friends
Socialization is so important for older adults' mental health. For seniors who are not mobile, visits from family and friends are some of the most cherished activities. When seniors spend quality time with others, there is less chance of depression and cognitive decline.
Many seniors have friends they enjoy seeing, but they may need your help getting them together. Suggest an outing and invite their friends. It can be as simple as meeting at a local restaurant for a meal or a cup of coffee and dessert. You can provide the ride.
Encourage other family members to make the time to visit your elderly relatives. Even short visit can make their day. This is a low-cost, high-reward option. When you think of how important these visits are to an elderly individual, it is well worth making the time for a visit.
5. Join a club
For every interest, there is a club! Book clubs, bridge clubs, spiritual clubs, fitness clubs, bowling leagues or square-dancing clubs – the options are endless. Many seniors have found a new hobby after joining a club with an interest they've always wanted to explore.
Search online and in your community to help find a club that would fit your senior's interests. Joining a club has many benefits. Socialization is so important as we age. It helps seniors keep mentally active and promotes wellbeing, helping to ward off depression and isolation.
Engaging with others who share interests is always a joyful experience. Seniors crave these connections, and clubs are often the perfect way to encourage them.
Need Information on Senior Living Communities?
These are just a few activities for seniors that can be helpful during the winter months. In a senior living community, there are always options for activity, no matter what the season. Do you have an elderly loved one who might benefit from an assisted living situation?
At Generations, we offer beautiful, unique senior communities for both independent living and assisted living, as well as skilled nursing and hospice care. We have a full range of programs and activities at both our Berea location and our Strongsville location. Learn more specifically about the social programs and activities that GSL Berea and GSL Strongsville provide our residents.
Schedule a tour and see for yourself.
Tour our Senior Living Community of Berea
Visit our independent and assisted living community in Berea, Ohio.
Tour our Senior Living Community of Strongsville
Explore our independent and assisted living community in Strongsville.
January 5, 2023
0 comments
Be the first to leave a comment
After submitting your comment, it will be reviewed before being posted here. Thank you!
Disclaimer: All content provided on this blog is for informational purposes only. This blog may provide general information and discussion about medicine, health and related subjects pertinent to our clients' interests. The owner of this blog makes no representations as to the accuracy or completeness of any information on this site. The words and discussion on this blog should not be construed as medical and/or legal advice. If you have specific medical or legal concerns, you should speak to an appropriately licensed professional.