More Than 50 Years of Families Caring for Families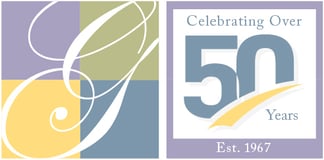 Whether our residents prefer to live independently or require more supportive care, our assisted living communities are designed to meet each individual's physical, emotional and social needs.
Our founder Robert M. Coury had a passion for meeting the needs of seniors, as well as children with developmental disabilities and their families. He established the first assisted living center in this area of the county, and he helped grow Generations Healthcare Management into the thriving and caring organization we are today. Through his dedication and advocacy, he helped shape the health care profession and long-term services and supports throughout Ohio. We strive to honor his legacy by treating every resident and their family as if they were our own.
Over the years, our team has grown, and our services have expanded. Generations Healthcare Management added the Franklin Ridge Healthcare Center to offer skilled nursing services and Cypress Hospice to provide hospice care.
We've come far since we first opened our doors, and while a lot has changed, our mission, principles and values have always remained the same.
Our family is here to support yours as we continue to bring the comfort of home to senior living in Northeast Ohio. Let's grow together for generations to come. Visit Generations Senior Living today to see how we can support you and your loved ones.
November 20, 2020
1 comments
Be the first to leave a comment
After submitting your comment, it will be reviewed before being posted here. Thank you!
Disclaimer: All content provided on this blog is for informational purposes only. This blog may provide general information and discussion about medicine, health and related subjects pertinent to our clients' interests. The owner of this blog makes no representations as to the accuracy or completeness of any information on this site. The words and discussion on this blog should not be construed as medical and/or legal advice. If you have specific medical or legal concerns, you should speak to an appropriately licensed professional.