Celebrating Commencement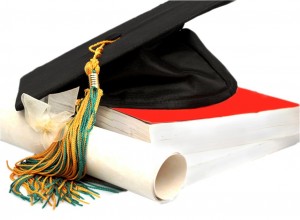 I recently watched with pride as my son crossed the stage receiving his hard-earned college degree. I have also watched his excitement and anxiety as he began looking for his first "real" job. The thrill of accepting a position immediately brought another stress in finding a place to live in a new city. While as a parent, I see this as a very exciting time in his life, I also understand, for him, this is a time of life transition which can bring with it fear of the unknown.
As I reflect on his life, I saw those same feelings and emotions when he transferred from grade school into high school, and then again from high school into college. Each life change brought with it mixed feelings of excitement, fear and anxiety. Once he adjusted to each change, he made new friends became involved in new activities and I watched him grow as a person.
This evolution or life transition knows no age boundaries. At Generations Healthcare Management we understand that seniors experience these very same emotions. Many are experiencing a transition to a new phase of their life. Whether it is the death of a spouse, a new illness, or the frailties of aging these changes bring anxiety, and stress in dealing with the unknown. While the apprehension is very real with these life changes, I have also seen growth and happiness once the decision is made to select and assisted living community or skilled nursing facility. I have seen new friendships develop, new hobbies and activities explored and families commenting how mom or dad have not been this happy and secure for a very long time.
Just as earning a college degree is a commencement to a new phase in life; so transitioning into a senior care community can be a commencement into a new, wonderful phase of your life. We look forward to assisting you in making this transition a beautiful and successful one.
To begin your journey, please schedule a tour, or contact us for more information.
September 14, 2015
0 comments
Be the first to leave a comment
After submitting your comment, it will be reviewed before being posted here. Thank you!
Disclaimer: All content provided on this blog is for informational purposes only. This blog may provide general information and discussion about medicine, health and related subjects pertinent to our clients' interests. The owner of this blog makes no representations as to the accuracy or completeness of any information on this site. The words and discussion on this blog should not be construed as medical and/or legal advice. If you have specific medical or legal concerns, you should speak to an appropriately licensed professional.