Navigating the Continuum of Care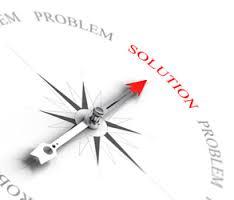 We all understand the services offered in a hospital, and when we or a family member may need to be there, but many are confused about the myriad of options available to seniors after a hospital stay, or to help prevent an unnecessary hospital stay. Here is a brief description of some of the independent living services available to our seniors:
Skilled Nursing
Provided for those needing short term rehabilitative care with the plan to return home or to another setting.

Included are services such as Physical, Occupational and Speech Therapy, IV therapy, and Wound Management.

Provided to those who may need 24 hour assistance on a permanent basis.
Typically paid for by Medicare, Private Insurance, Medicaid, and Private Pay.
Assisted Living/Retirement Communities
All inclusive communities usually providing a menu of service options including:

Meals
Laundry/Housekeeping
Nursing and medication management
Social Programs and Outings

Typically paid for with private pay dollars. Some long term care insurance programs offer limited assistance. Ohio offers a Medicaid Waiver program for Assisted Living services for those who qualify.
Home Health – Skilled Services
Skilled Nursing and Rehabilitation services provided in the home setting.

Covered services include IV therapy, diabetic teaching, wound management and Physical, Occupational and Speech Therapy.

Typically paid for by Medicare, Private Insurance or Medicaid. Some private co-pays may apply.
Home Care Services
Includes non-medical homemaker, meals on wheels, and private duty services.
Typically paid for with Private Pay dollars or Medicaid.
Hospice Services
Hospice services can be provided to an individual in a home, assisted living or skilled nursing setting. Some hospice organizations also offer free-standing hospice centers.

Services include physician and nursing management, medication and pain management, as well as social and spiritual support for the patient and family dealing with an end of life experience.

Typically paid for by Medicare, Private Insurance or Medicaid.
To learn more about the post-acute continuum, please browse our communities, or contact us for a personal consultation.
February 23, 2015
0 comments
Be the first to leave a comment
After submitting your comment, it will be reviewed before being posted here. Thank you!
Disclaimer: All content provided on this blog is for informational purposes only. This blog may provide general information and discussion about medicine, health and related subjects pertinent to our clients' interests. The owner of this blog makes no representations as to the accuracy or completeness of any information on this site. The words and discussion on this blog should not be construed as medical and/or legal advice. If you have specific medical or legal concerns, you should speak to an appropriately licensed professional.