Who Qualifies for Assisted Living? | Generations Senior Living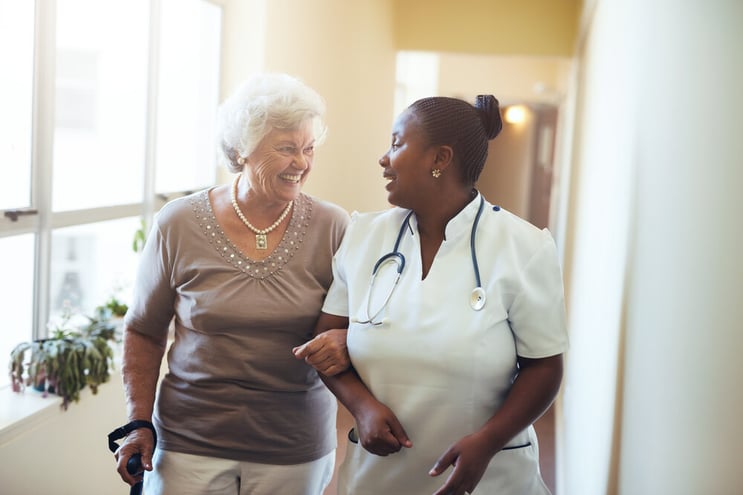 A common question when exploring senior living opportunities is, "who qualifies for assisted living?"
For many people, the services and amenities offered by assisted living communities are enticing, but they aren't sure if they qualify. But chances are, if you're interested in this type of service, you just might fit the bill.
There are three main factors that assisted living facilities consider when evaluating a prospective resident:
If those qualifications are met, then the facility may extend an offer of admission, which will be dependent on physical and other assessments. Once the prospective resident is accepted, they'll need to fill out certain forms and agreements and ensure the financial component is in place as well.
Be the right age
Typically, residents who qualify for assisted living are seniors. The exact age requirements will differ depending on the facility, with some serving seniors as young as 55 and others requiring a minimum age of 62 or 65 for admission. But generally, if you're old enough for a Golden Buckeye card, you may qualify for assisted living.
Be in stable health
To qualify for assisted living, you should be in relatively stable condition. Your health must be well-managed and any disease or chronic illness under control. If you have extensive medical issues requiring round-the-clock care and skilled nursing, you might not be a good fit for assisted living.
Be in need of support
Residents in assisted living require support to perform everyday activities (also known as activities of daily living). These include dressing, feeding, transferring, grooming, and walking. Assisted living provides support for these residents to maintain some independence while getting the help they need.
Who doesn't qualify for assisted living?
Now that you have a better understanding of who can qualify for assisted living, contrast it with those who do not qualify. That includes individuals with severe medical or psychiatric concerns:
Memory-care patients, such as those with dementia or Alzheimer's disease
Bedridden individuals
Those with extensive medical issues
Assisted living is not for people who require round-the-clock nursing care due to ill health. Those residents may be better served in a skilled nursing facility. It's also not the best place for residents with memory impairments such as dementia or Alzheimer's disease. The risk is too great that these residents will require supervision, and they might leave the facility.
Finally, residents who are completely bedridden won't be a good fit for assisted living, either, as they are no longer able to move or walk around even with assistance.
Requirements to meet if you qualify for assisted living
For prospective residents who do qualify for assisted living, there are a few more requirements to meet before being accepted.
You'll likely need a physical assessment to determine your health and physical condition, as well as other assessments that evaluate the level of assistance required, medication management, and mental, visual and hearing acuity.
Additionally, prospective residents will need to provide a medical history for the staff to evaluate.
The end result of these qualifications is that the assisted living staff will be well-informed and able to create a care plan for the resident. This plan will provide a "road map" for the resident's time at the facility, detailing their dietary needs and preferences, medications, dosages, assistance needed, personal goals and more.
Qualifying for Generations Senior Living
Interested in joining the family at Generations Berea or Generations Strongsville? Schedule a tour and learn more about how to begin the process of finding your senior living home.
August 22, 2022
20 comments
Be the first to leave a comment
After submitting your comment, it will be reviewed before being posted here. Thank you!
Disclaimer: All content provided on this blog is for informational purposes only. This blog may provide general information and discussion about medicine, health and related subjects pertinent to our clients' interests. The owner of this blog makes no representations as to the accuracy or completeness of any information on this site. The words and discussion on this blog should not be construed as medical and/or legal advice. If you have specific medical or legal concerns, you should speak to an appropriately licensed professional.