Top 5 Things to Look for When Touring an Assisted Living Community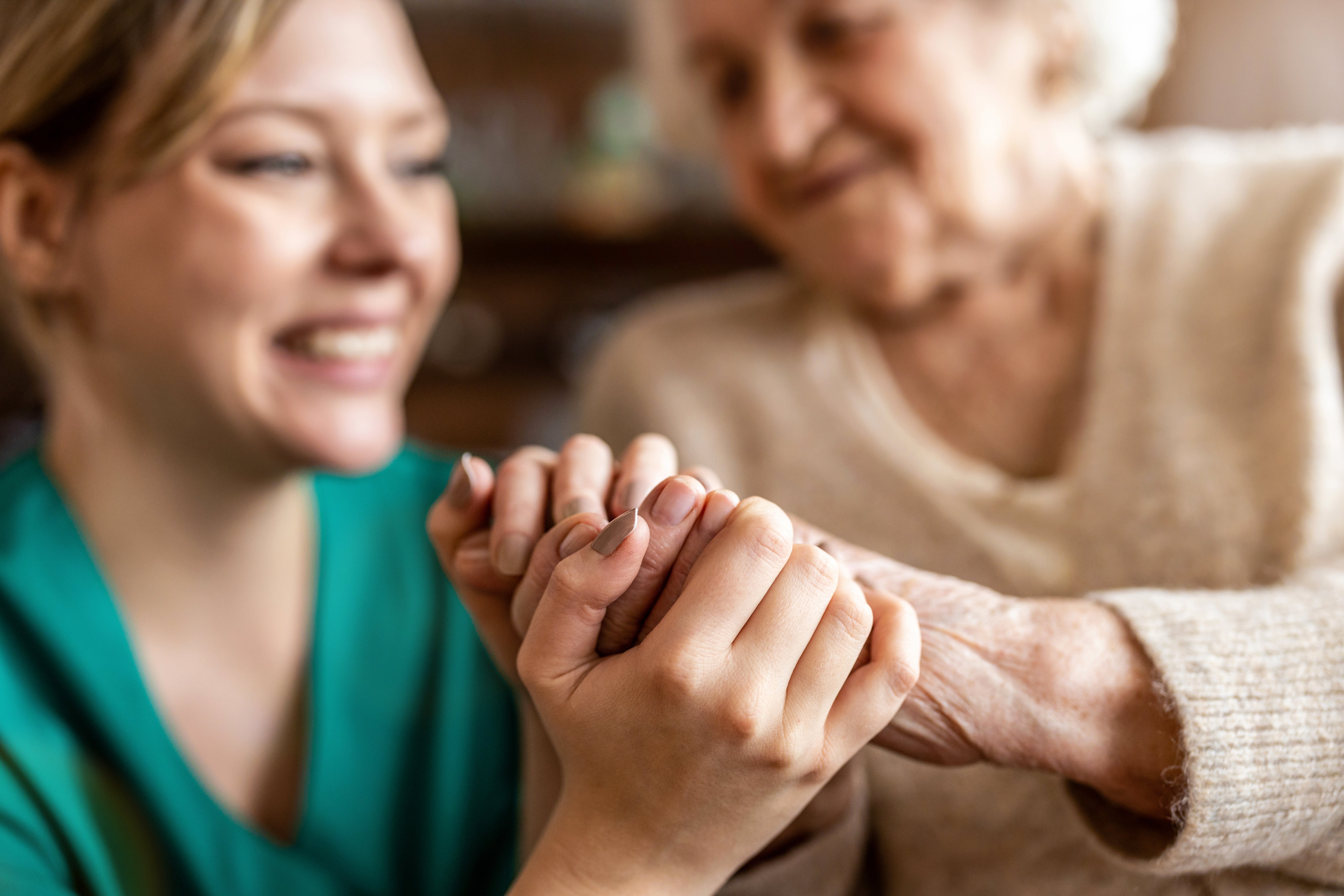 It can be difficult to entrust your loved one to the care of others. If you're looking for an assisted living community, with the right preparation you can find a community that fits the needs of your loved ones. As you attend a variety of senior living tours, to find the perfect fit, here are five things to look for:


1.
A Welcome Space – Inside and Out
If you have ever walked into a space and immediately felt at home, then you know the feeling. It breaks down into simple questions:
Does the senior living community look and smell clean when you enter?
Does it have sufficient natural lighting?
Are there cozy spaces for residents to gather inside and outside?
Are the apartments individual units or shared spaces?
Be sure to ask more specific questions about whether housekeeping is included in the cost and how often the service occurs.
Is the assisted living community located near family, hospitals, or places of worship?


2.
Opportunities to Engage
It's important find opportunities for your loved ones to engage, not just to pass the time, but to improve their mental and emotional health. Take note of their calendar of events.
Is there a variety of activities that speak to different interests and physical abilities?

Is transportation needed for the activities, or is it provided?

If you joined an event, was it well attended by the residents?


3.
A Sense of Community
A sense of community in an assisted living facility means more than just activities. It starts as you enter the building and can should be felt throughout.
Where you greeted warmly when you entered?
Does the staff call residents by name? Are they treated with dignity?
Do residents gather outside of their rooms, in a dining room or around a fireplace?
Are the residents engaged in the social activities available?


4.
Healthy and Delicious Meals
Healthy, home cooked meals make a difference in how you feel, no matter the age.
Do the apartments have a kitchenette so that residents can cook for themselves?
Try a meal in the dining room. How does the food look and taste? Is it relatively healthy?
Can you imagine you and your loved one occasionally sharing meals together here?
Be sure to ask how many meals and or snacks are included and if there is any additional cost?


5.
A Sense of Care and Safety
Care and safety are paramount when it comes to choosing a senior living community for your loved one. Take note of the number of nurses and nursing assistants available and how responsive they are to the residents' needs. Also be sure to ask these questions:
What is the staff to resident ratio at any given time in the assisted living facility?
Does the facility have handrails, grab bars, and an emergency response system in place?
Who will decide, and how will it be decided, when your loved one needs to transition to another level of care?
Is there a doctor that makes house calls or will your loved one need to visit a doctor off-site?
As you tour assisted living communities for your loved one, don't be afraid to asked questions. This list of questions from the National Center for Assisted Living, can guide you to make the best choice for your loved one.
Schedule a Tour
The best way to truly discover senior life is to tour an assisted living community. Generations has served northeast Ohio for 40 years in several locations. Schedule a tour and see for yourself what life is like in an assisted living community that is family owned and operated.
Tour our Senior Living Community of Berea
Visit our independent and assisted living community in Berea, Ohio and find out how you can fit into the community life.
Tour our Senior Living Community of Strongsville
Explore our independent and assisted living community in Strongsville and see for yourself why so many people choose Generations Senior Living.
November 15, 2022
1 comments
Be the first to leave a comment
After submitting your comment, it will be reviewed before being posted here. Thank you!
Disclaimer: All content provided on this blog is for informational purposes only. This blog may provide general information and discussion about medicine, health and related subjects pertinent to our clients' interests. The owner of this blog makes no representations as to the accuracy or completeness of any information on this site. The words and discussion on this blog should not be construed as medical and/or legal advice. If you have specific medical or legal concerns, you should speak to an appropriately licensed professional.