How To Pay for Assisted Living | Generations Senior Living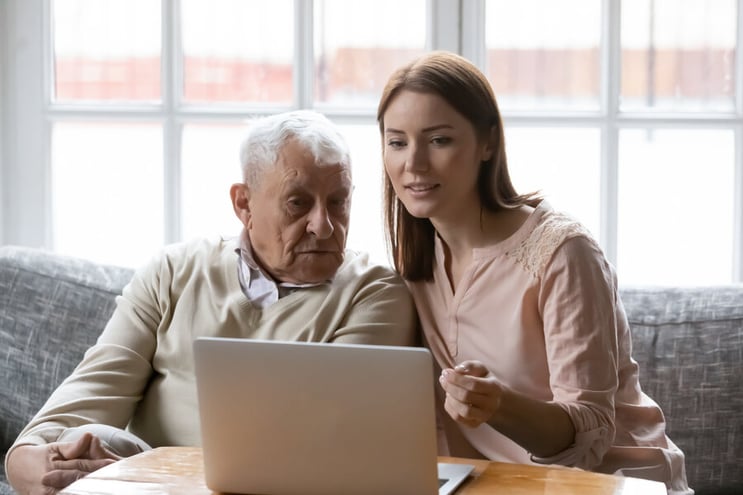 As a family-owned facility, Generations Senior Living is proud to offer affordable senior living for your loved one, with plenty to see and do and exactly the right amount of help. However, many people are still worried about how to pay for assisted living. We're here to show you that not only is assisted living more affordable than you think, but you might have more ways to cover the costs than you realize.
If you're interested in senior living, but unsure of how you'd pay for it, consider some of the options below.
Finding the funds to pay for assisted living
As with any important decision, finding the funds to pay for assisted living is often a matter of priorities.
Make room in your budget
Sometimes the funds we need are there all along. Look at your income and expenses, and see if some of your line items are truly non-negotiable—or perhaps there are some ways you can cut back. Finding more room in your budget may require you to make some lifestyle changes or forego a couple of luxuries, but the peace of mind is worth it. This step may not uncover all of the funds you need, but it can be a good starting point.
Use savings
Many families take advantage of their savings to pay for assisted living. Using your savings leaves your everyday budget intact while still providing for the costs required for assisted living. Personal savings, retirement plans, and other saved sources of cash are put to good use when investing in a secure home for yourself or a loved one.
Leverage home equity
For homeowners, there are many ways to leverage the equity in your home as funds for assisted living. Whether you sell the home and take the profits, or you elect to keep the home and use a reverse mortgage, the equity you've gained can be used to fund assisted living.
Increase income
For children or relatives of a senior guest, increasing your income to support assisted living costs can be a win-win. Putting in more hours at work not only pads your paycheck, but can get you noticed by your boss, and possibly even earn a promotion. Or, take on a side hustle or freelancing. It's a good way to increase your income and develop additional skills.
Use an annuity
For some people, annuities are the right choice for funding assisted living costs. Annuities provide a steady flow of income, which can be used to pay for assisted living. As with other investments, it pays to check in with a financial advisor before buying an annuity.
Cash in a life insurance policy
For those with whole life or other similar insurance policies, "surrendering" or cashing in the policy can be a boost of instant cash. Many such policies have a cash value, which accrues over the life of the policy. Check with your insurance agent to see whether this option makes sense for you.
Split the cost
Assisted living expenses don't have to come from just one account. If you or a loved one is looking for help with funding, don't forget to reach out to others. A sibling or other relative might be happy to chip in if it means peace of mind and independence.
Don't forget your tax breaks
The federal government rewards caretakers through tax credits and deductions. Check with your tax advisor to see whether you're eligible for a tax break. For instance, paying for assisted living costs in excess of 7.5% of your adjusted gross income could be considered a deductible medical expense. Go over everything with your tax advisor to make sure you qualify according to the IRS's rules.
Ask a financial advisor
Everyone's financial situation is unique. To make sure you haven't overlooked any possible sources of income, check with a reputable financial advisor. They should be able to review your finances with you and spot opportunities you may have missed.
Other ways to pay for assisted living
Paying out of pocket, or "private pay," isn't the only way to cover assisted living expenses. You or your loved one may have insurance or federal funds that can help, too.
VA Aid and Attendance
The VA Aid and Attendance program supplements certain costs for military veterans, including assisted living. The veteran must meet certain requirements, fill out a form, and be approved before funds are released.
LTCI
Long-term care insurance, or LTCI, can sometimes be used to cover assisted living expenses. The policyholder will need to check with the insurance agent to find out exactly what is covered by their policy.
FLTCI
Some federal employees, such as postal workers, may be eligible for federal long-term care insurance, or FLTCI, program. This program may cover up to 100% of your daily costs.
Medicaid
In some instances, a waiver from your state's Medicaid program may cover some assisted living expenses. This varies by state and there are limited slots available, so it can be tough to snag a spot. It's also important to note that this waiver won't cover room and board, so those expenses must be paid for another way.
Say hello to affordable senior living
No matter which way you to choose to pay, make sure the senior living community you choose feels like home. Generations Berea and Generations Strongsville each offer multiple payment options so you can get the assisted living care you need and deserve. Schedule a tour or contact us to find out how you can call Generations home.
August 1, 2022
0 comments
Be the first to leave a comment
After submitting your comment, it will be reviewed before being posted here. Thank you!
Disclaimer: All content provided on this blog is for informational purposes only. This blog may provide general information and discussion about medicine, health and related subjects pertinent to our clients' interests. The owner of this blog makes no representations as to the accuracy or completeness of any information on this site. The words and discussion on this blog should not be construed as medical and/or legal advice. If you have specific medical or legal concerns, you should speak to an appropriately licensed professional.