Working at Generations Senior Living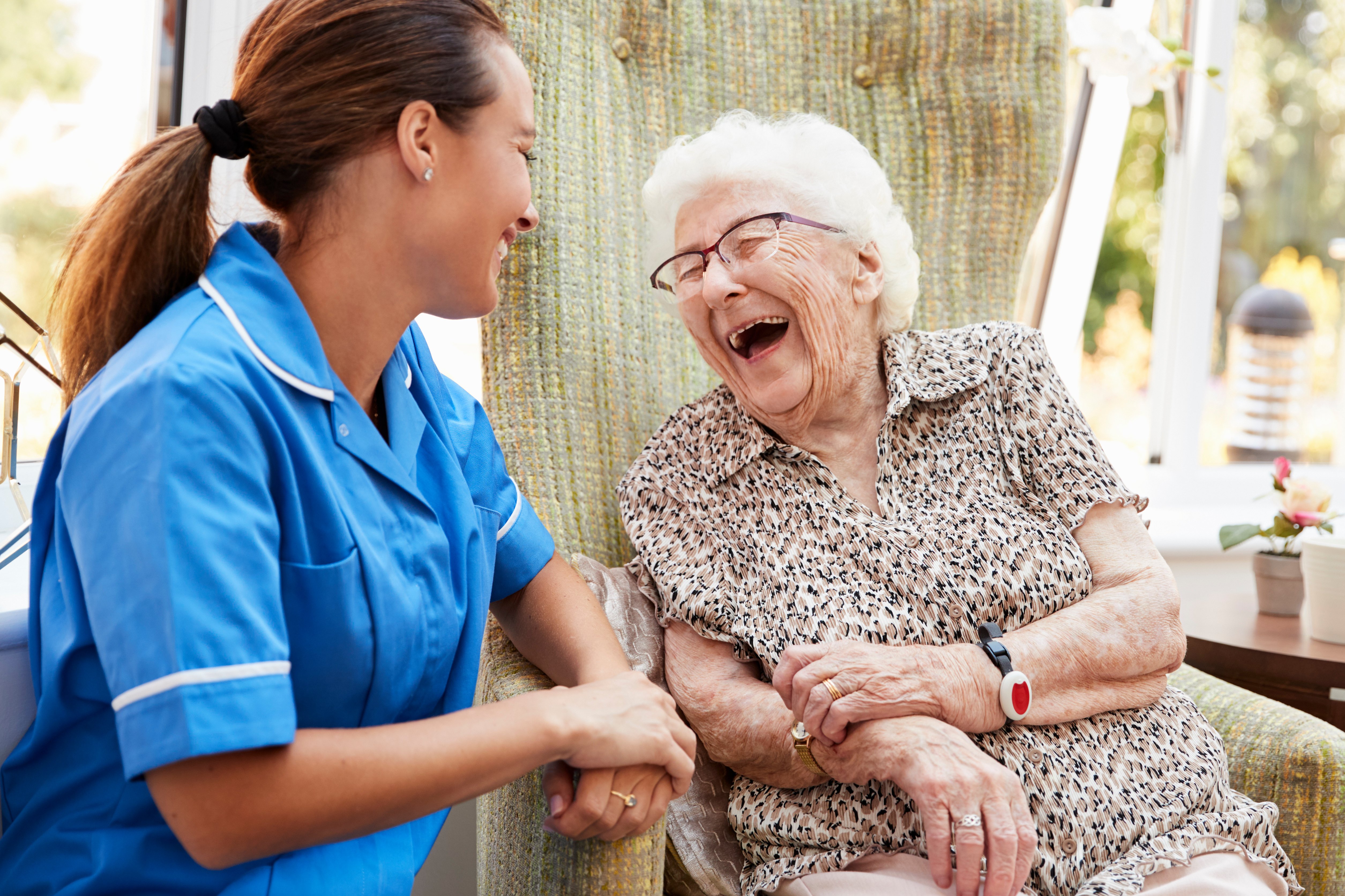 Are you looking for work with a purpose? Would you enjoy working with elderly adults and helping them live the best life possible? If so, assisted living jobs at Generations Senior Living communities might be the perfect fit.
About Generations
If you're searching for assisted living jobs near me or senior living jobs near me, let us tell you about Generations.
Generations Healthcare Management is a family owned and operated company that manages two senior living communities – in Berea and Strongsville, Ohio. At Generations, we're dedicated to treating every individual with care and respect, with unwavering integrity in all that we do.
We strive to provide beautiful, cost-effective living arrangements for older adults. We have both independent living options and assisted living options. In both locations, we take care of our residents like family.
We believe seniors should have as much independence as possible and personalized care. Our team works to provide comfortable living, rewarding activities and compassionate support.
Careers with Generations
To explain the types of jobs available in assisted living communities we have to start with the most important criteria. We need kind, professional, dedicated individuals who will share our goal of making Generations communities a place everyone is happy to call home.
We want our team to feel at home as well. We offer outstanding supportive environments for professionals who are interested in forming real relationships with residents.
Empowered
Our team members at Generations are empowered to make decisions. And we support ongoing education for our employees, so they can continue to grow their careers.
Committed
Our employee retention rates are very high at Generations. We know every employee counts, and we value working as a team, committed to our goals.
Diverse
We are an equal opportunity employer. We also draw professionals from a wide range of employment backgrounds, including health care, restaurant service and business.


Find a Job at Generations
Independent and assisted living jobs cover the full spectrum of skillsets. Some of the positions we hire include medical professionals, such as nurses, physicians, nurses' aides and home health aides. We hire cooks, dining services assistants, housekeepers, business administrators, care managers and more.
Jobs in assisted living and independent living communities can be fulfilling and enjoyable. Generations strives to be an employer of choice for those looking for assisted living jobs in Berea and Strongsville, Ohio.
See the available jobs in the assisted living communities of Generations on our Careers page. If you don't see an open job that fits your skillset, you can still apply online, send us your resume, and we will keep it on file.
Learn about Generations in Berea.
Learn about Generations in Strongsville.
February 16, 2023
0 comments
Be the first to leave a comment
After submitting your comment, it will be reviewed before being posted here. Thank you!
Disclaimer: All content provided on this blog is for informational purposes only. This blog may provide general information and discussion about medicine, health and related subjects pertinent to our clients' interests. The owner of this blog makes no representations as to the accuracy or completeness of any information on this site. The words and discussion on this blog should not be construed as medical and/or legal advice. If you have specific medical or legal concerns, you should speak to an appropriately licensed professional.