Assisted Living Cost: 4 Common Financing Questions Families Have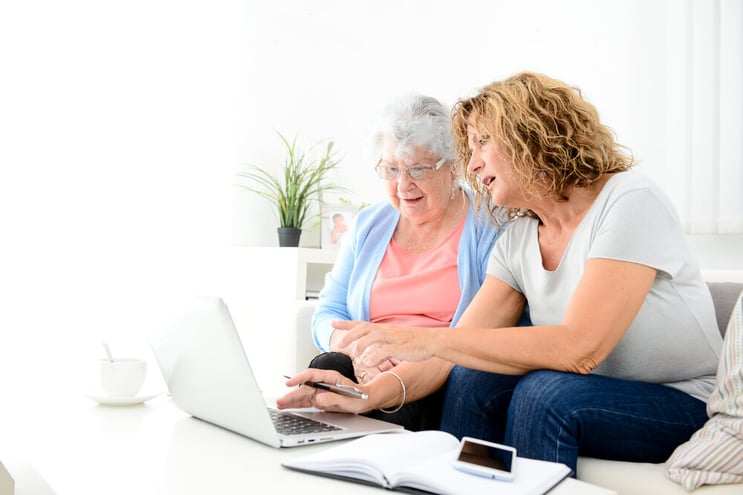 When looking for a senior living community for your loved one, you may think the hard decisions are over once you've selected the location and service level. For example, choosing assisted living at Generations Berea or Strongsville. But how will you finance the new living arrangement?
An equally important decision, your answer to "How can you pay for assisted living?" can become a bit muddied. But we're here to help clear that up with four ways to cover the cost of assisted living.
Does long-term care insurance cover assisted living?
The simple answer is yes – long-term care (LTC) insurance can help cover assisted living costs. However, it depends on your situation when you dig a little deeper.
If you need help with daily living activities, due to a chronic condition or disability, LTC insurance can help pay for senior assisted living costs. Most policies won't cover the full cost, and they have limits on how long they will pay—but they will help financially.
LTC insurance has specific requirements for assisted living communities, so make sure you select a community that meets their needs. (Yes, Generations meets those requirements, so you can use long-term care insurance with us.)
Can we use private pay?
Paying out of pocket for the cost of assisted living is considered "private pay." This is how most people pay for senior living communities. Private pay includes retirement savings, personal finances and/or assets (such as a pension or 401K plan), insurance, and any other funding that isn't from governmental programs or sources.
When you use your savings to pay for assisted living, it can be daunting. Working with a financial planner and utilizing the other methods listed here as possible can help secure your future needs.
Are veterans' benefits part of senior living financing?
Veterans' benefits can help supplement the cost of assisted living. For those who served in the military, they must meet the criteria of the VA Aid and Attendance Program. This includes: needing help with daily activities, bedrest or loss of mental or physical abilities due to an illness, or limited eyesight.
In order to receive this benefit, you will need to apply for VA Aid and Attendance by mailing a completed VA form to your pension management center or in person at your nearest VA regional office.
Will a Medicaid waiver help cover assisted living costs?
In Ohio, Medicaid offers an Assisted Living Waiver. This program helps pay for assisted living services for those with limited financial resources. However, due to federal law, it cannot pay for room and board. For that, you will have to use private pay or another method.
Many people who want to use the Medicaid waiver find themselves stuck on a waiting list, since there are a limited number of slots. Some assisted living providers do not accept Medicaid. Be sure to inquire with the senior living facilities you are interested in.
Looking for assisted living that takes various payment options?
At Generations Senior Living, we want to make sure you get the quality assisted living care you need and deserve. Schedule a tour at Generations Senior Living in Berea or Strongsville or contact us today so we can help you with any senior living financing questions.
July 6, 2022
1 comments
Be the first to leave a comment
After submitting your comment, it will be reviewed before being posted here. Thank you!
Disclaimer: All content provided on this blog is for informational purposes only. This blog may provide general information and discussion about medicine, health and related subjects pertinent to our clients' interests. The owner of this blog makes no representations as to the accuracy or completeness of any information on this site. The words and discussion on this blog should not be construed as medical and/or legal advice. If you have specific medical or legal concerns, you should speak to an appropriately licensed professional.