When Is It Time for Assisted Living?
Around the holidays, everyone gets together to celebrate, enjoy tasty food, and visit relatives they haven't seen in a while. Even amidst all the holiday cheer, post-holiday season is likely the time when you start wondering if the changes in your parents or grandparents warrant researching assisted living communities near you.
Most people don't want to move to an assisted living community, whether out of fear, not wanting to change their routine, or denial. But as we age, it's smart to reassess our loved ones' situations. At first, we may feel the move would be detrimental. However, it can often improve their living situation.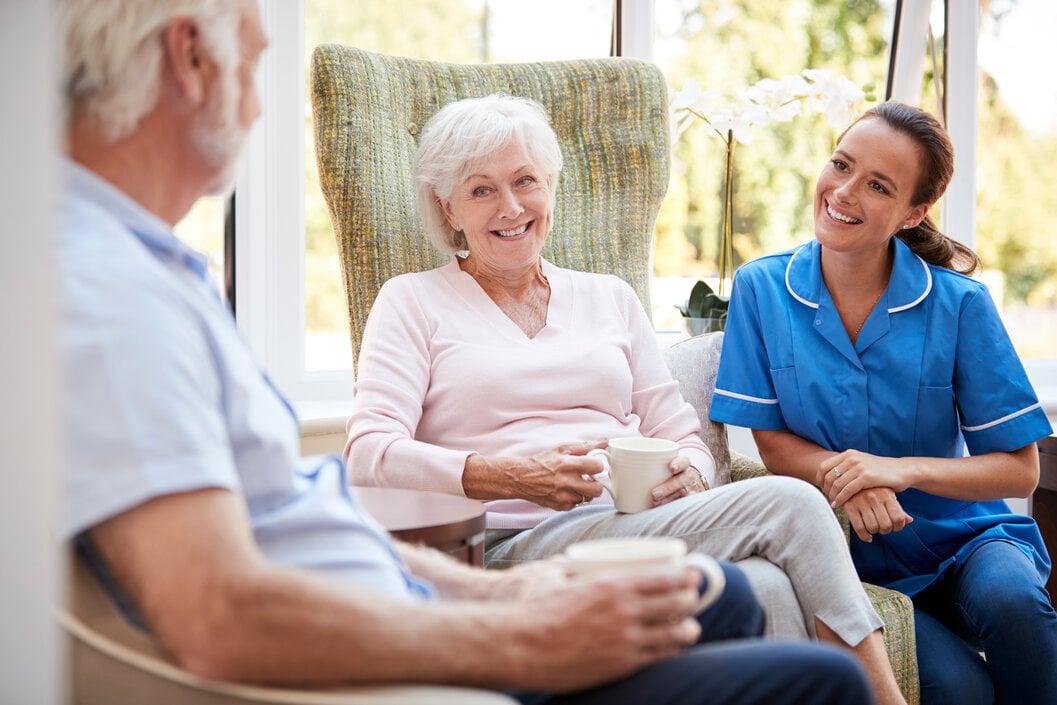 7 Signs It's Time for Assisted Living
There are various aspects to look at for signs it's time for assisted living. Here are some things to look for and questions to ask yourself:
Increased mobility issues – Is it getting harder for them to move around the house? Are they struggling to get up from chairs or in and out of cars? Do they struggle with steps?
Home neglect – Are dishes piling up in the sink? Do they need help doing laundry? Do they need assistance with daily tasks? Is the lawn being mowed?
Hygiene issues – Have you noticed a decline in personal care? Are they showering less often? Are mobility issues impacting their grooming habits?
Weight loss – Does their clothing look bigger than usual? Are they not eating due to an inability to cook or health issues? Are they struggling to get groceries or go out to eat?
Safety and Health issues – Have they been visiting the doctor more often? Have they been to the emergency room a few times? Are you worried they'll easily injure themselves or need medical attention when no one is around?
Personality changes – Do you see them go through mood swings? Are you noticing signs of dementia? Do they seem anxious or depressed?
Desiring social interactions – Whether it's from mobility issues or lack of social events, are they looking for ways to socialize? Do they lack friends who can visit or talk to them on the phone?
How Assisted Living Can Help
Assisted living will give your loved one the independence they want with the care and safety you're looking for. Senior living communities that offer assisted living provide private rooms, numerous amenities, delicious meals, and opportunities to socialize.
Your loved one can still enjoy the comfort of their own furniture, décor, and belongings. Yet there will be safety measures around them, both physical—like a handrail in the shower—and with trained staff always nearby. A senior living community will have areas for dining, a salon, an exercise room or gym, and more. These accommodations ensure residents stay active and healthy.
And we can't forget about socializing. Senior living communities frequently host game nights, outings, cooking demos, dance lessons, educational programs, and other activities based on residents' interests. You'll find that your loved one will be more engaged and make new friends—especially when you visit and participate in the activities with them.
Overall, the trained staff will be familiar with your parent's or grandparent's health and medical needs. They will help with activities of daily living, including getting in and out of chairs, getting dressed, eating, and administering medications. The staff can also provide conversation and companionship. And, they will know what to do if your love one's health changes or an emergency occurs.
Is It Time to Move to Assisted Living?
Watching your loved one age can be stressful, and you might feel guilty helping them move into a senior living community. However, knowing that their living environment is safe and their needs are met will help your family tremendously.
If you've noticed some of these signs in your loved one, contact us today. We can help you assess their needs and find out if assisted living is right for your family. You can also schedule a tour of our Berea and Strongsville locations.
February 10, 2022
0 comments
Be the first to leave a comment
After submitting your comment, it will be reviewed before being posted here. Thank you!
Disclaimer: All content provided on this blog is for informational purposes only. This blog may provide general information and discussion about medicine, health and related subjects pertinent to our clients' interests. The owner of this blog makes no representations as to the accuracy or completeness of any information on this site. The words and discussion on this blog should not be construed as medical and/or legal advice. If you have specific medical or legal concerns, you should speak to an appropriately licensed professional.