Summer Fun at Generations
After a long, long winter inside, the residents at Generations Senior Living are ready for a fun and exciting schedule of summer activities!
Check out what our residents have been up to this summer as we highlight a few of our notable excursions and events so far.
Summer Activities and Outings
The residents of Generations Senior Living have enjoyed a vibrant schedule of classic summer fun so far, with sweet treats, interactive games and social outings.
Bonnie Park Picnic
One of the many advantages to living in the Strongsville/Berea areas is our beautiful Metropark system. GSL residents took advantage of this natural beauty with a picnic at the shelter at Bonnie Park Picnic Area, where all enjoyed a delicious lunch of healthy sandwich wraps and picnic sides.
Ice Cream Shops
Nothing says "summer!" like a scoop or two of your favorite chilled delight. Our residents savored the sweet side of life with outings to our local ice cream shops, including Olympia Sweet Treats and Grill in Strongsville. With more than 40 flavors of ice cream on the menu, the challenge was picking just one!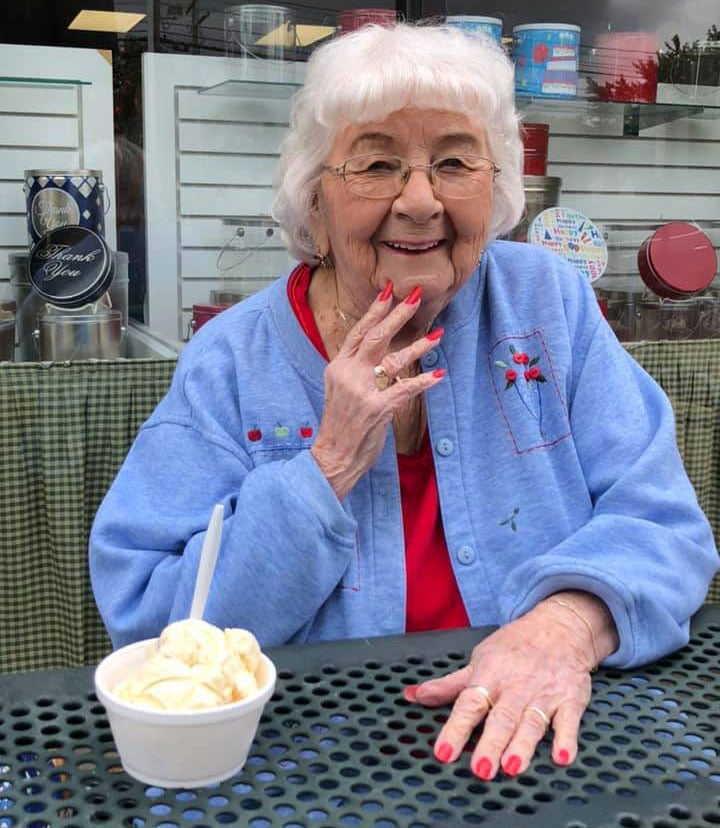 Kona Ice Truck
Sweet treats of a different kind brightened the day when the Kona Ice Truck came to visit. Residents delighted in choosing among the variety of tropical shaved ice flavors, and enjoyed our dessert time out in the fresh air. There's nothing like having the sweets come to you!
Music Therapy with Ellen
We think it's fun to keep things exciting with fresh new activities — that's why we enjoyed our Music Therapy time with Ellen! Residents got in the spirit with movement and motion, using brightly colored silks to move in time with the music during our music therapy activities.
Happy Hour
Our summer happy hours featured musical entertainment by John Kowalski to keep us tapping our toes, and refreshing summer cocktails that recalled the tropical breezes of Caribbean islands. There was dancing, too — sometimes you just can't resist that beat.
Outdoor Carnival
The Generations Senior Living Outdoor Carnival recreated the fun and excitement of summer festivals. Residents enjoyed classic fair foods like cotton candy and popcorn while playing Ring Toss, Spill the Milk, and Gone Fishin'. And don't forget the prizes — a few lucky winners brought home bonus bingo cards, a gift basket, and a beautiful summer wreath.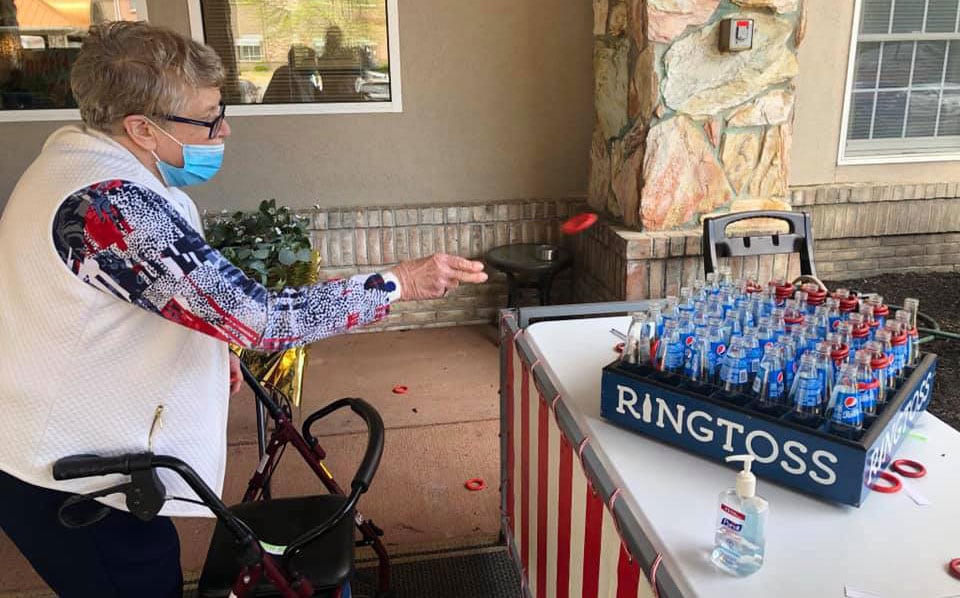 Fishing at Coe Lake
We're hooked on fishing with Dylan! Dylan was our angler guide during our fishing trip to Coe Lake in Berea, where we baited our hooks and waited to see what fish we could catch on the lines that day. (Big ones, of course!)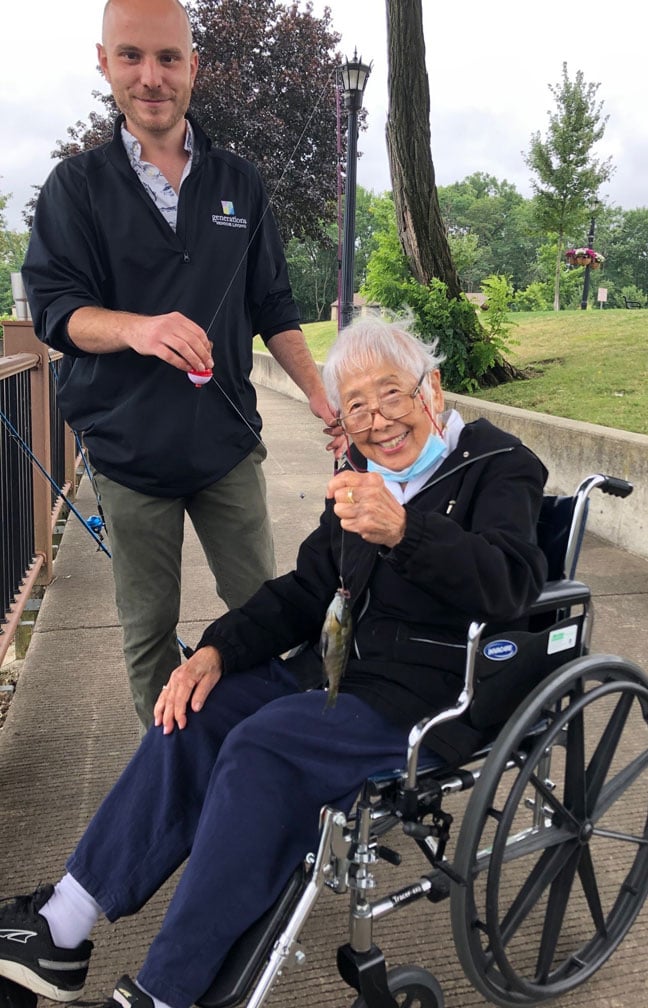 Indoor Fishing
Some of our residents enjoyed worm-free fishing, too! Thanks to volunteer students from St. Joseph and John, who helped with this creative indoor activity that let residents show off their casting skills and reel in some "fish."
Cooking Demonstration
Chef Fred wowed us all with a cooking demonstration at Generations Berea. His mouth-watering dish consisted of chipotle lime shrimp, corn and black bean salsa. He showed us how to chop the onions, make the sauce, and combine everything together for a truly tasty meal.
Still to Come
And the fun's not over yet!
Cleveland Metroparks Zoo
We're all looking forward to our big trip to the Cleveland Metroparks Zoo, where we'll explore nature and connect with the outdoors. We're excited to see all the animals and enjoy a day outside in the fresh air!
Living life to its fullest
Interested in learning more about life at Generations Senior Living? We'd love for you to join us. Contact our team to learn more about our communities or to schedule a tour.
August 19, 2021
0 comments
Be the first to leave a comment
After submitting your comment, it will be reviewed before being posted here. Thank you!
Disclaimer: All content provided on this blog is for informational purposes only. This blog may provide general information and discussion about medicine, health and related subjects pertinent to our clients' interests. The owner of this blog makes no representations as to the accuracy or completeness of any information on this site. The words and discussion on this blog should not be construed as medical and/or legal advice. If you have specific medical or legal concerns, you should speak to an appropriately licensed professional.