Senior Living Enrichment Activities: A Visit from Alpacas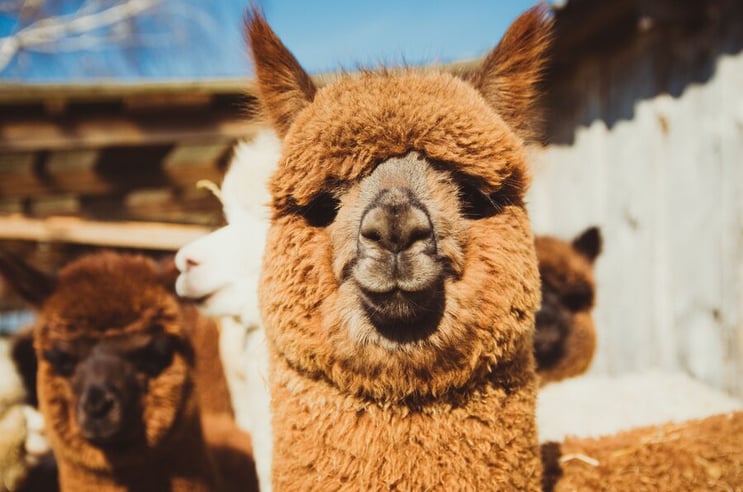 There's always something fun to do at Generations Senior Living in Berea and Strongsville, Ohio. Whether it be playing games, happy hours, day trips, art classes or other entertainment, our residents definitely live life to the fullest here. We understand the importance of a healthy body and mind, so we introduce new enrichment activities to freshen up the schedule, often.
This summer, we enjoyed spending quality time with some new furry friends, outside. Our Little World Alpacas made a visit to our assisted living community and there were smiles all around.
Watch this video from Fox 8 News' "Cleveland's Own Helping Cleveland's Own" segment.
It was a great day and a wonderful experience for our residents and staff that we won't soon forget.
As you search for the right senior living community for you and your family, make sure you choose one that offers the freedom for seniors to enrich their lives and make meaningful memories.
At Generations Senior Living, our communities offer a comfortable and appealing aesthetic, compassionate care and a bustling activity and entertainment calendar to enhance the quality of life. There's truly something for everyone.
Contact us today to schedule your personal tour.
September 14, 2020
0 comments
Be the first to leave a comment
After submitting your comment, it will be reviewed before being posted here. Thank you!
Disclaimer: All content provided on this blog is for informational purposes only. This blog may provide general information and discussion about medicine, health and related subjects pertinent to our clients' interests. The owner of this blog makes no representations as to the accuracy or completeness of any information on this site. The words and discussion on this blog should not be construed as medical and/or legal advice. If you have specific medical or legal concerns, you should speak to an appropriately licensed professional.