How to Qualify for Assisted Living: What You Need to Know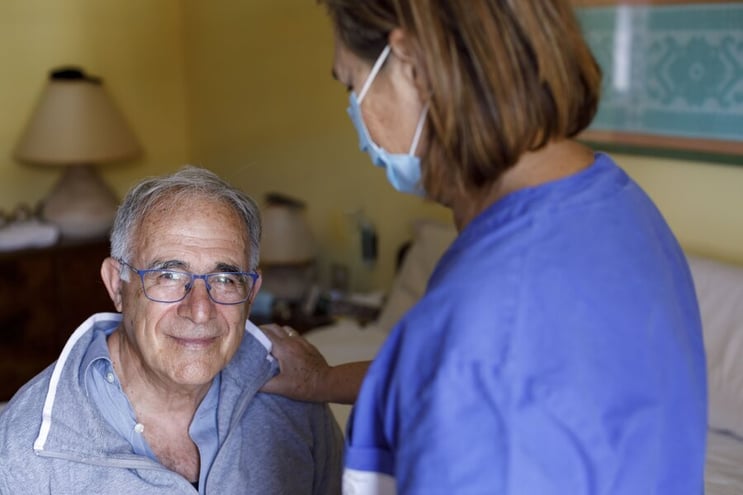 Many seniors and their caregivers often wonder how to qualify for assisted living. Some assisted and independent living communities have requirements for admission that you need to be aware of, including a physical assessment, a functional assessment and a care plan. Here's what you should know to qualify.
Physical Assessment
Medical history and a physical assessment should be provided by the potential future resident's physician. Ideally, this should be completed a month or less prior to the move-in date to make sure the assessment is up-to-date and accurate.
Functional Assessment
A functional assessment can be completed by an assisted living community nurse or manager. This assessment is used as a reference to record a senior's ability to complete daily tasks like bathing, dressing, eating and their ability to move around on their own. This record serves as a guide to determine how much assistance the senior will need on-site and it also documents the individual's need and desire for social interaction.
Service Plan
Once the assessments are complete, the assisted living community staff reviews the findings and works together with the resident and family to develop a service plan. This plan provides the resident with a comprehensive list of details and services they can look forward to receiving at the community. It explains when and how services will be provided so the resident can know exactly what to expect and be prepared. Adjustments can be made to fit individual preference before the plan is finalized. The details continue to be reviewed on a regular basis for ongoing updates as the needs of the resident may change over time.
Assisted and independent living communities, like Generations Senior Living, strive to make the process of applying for admission easy and stress-free. While issues of health, safety and independence can be overwhelming, our caring staff has years of experience assisting seniors and their loved ones during this transition period.
Looking to get started? Contact us today to schedule your personal tour to visit our Berea or Strongsville community.
September 25, 2020
2 comments
Be the first to leave a comment
After submitting your comment, it will be reviewed before being posted here. Thank you!
Disclaimer: All content provided on this blog is for informational purposes only. This blog may provide general information and discussion about medicine, health and related subjects pertinent to our clients' interests. The owner of this blog makes no representations as to the accuracy or completeness of any information on this site. The words and discussion on this blog should not be construed as medical and/or legal advice. If you have specific medical or legal concerns, you should speak to an appropriately licensed professional.