How to Find a Quality Assisted Living Community During COVID-19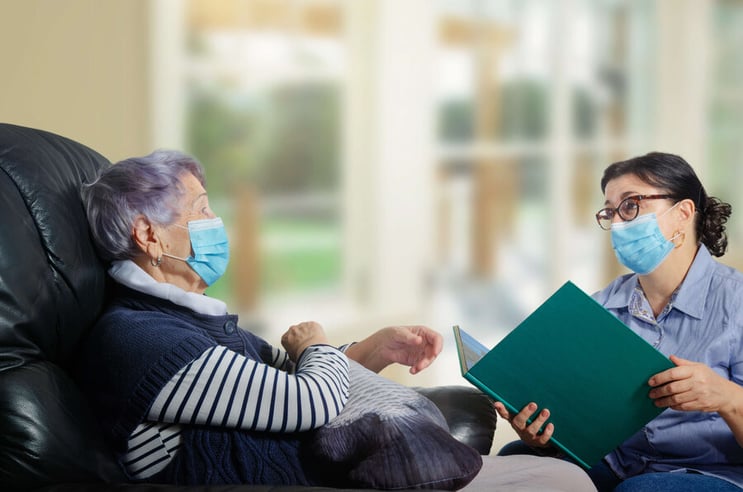 Touring an assisted living community, in-person, is often a crucial step in a family's decision-making process. With assisted living and senior housing locations on lockdown to protect against coronavirus transmission, many seniors and their loved ones are unable to schedule these visits. But many communities, including Generations Senior Living, are finding new ways to help families explore their locations and find the best senior housing option for their needs.
Here at Generations, we are still accepting move-ins, but the process is a little different. Read on to learn more about how we are adjusting our processes to keep our residents, their families and our staff safe during this time.
What to expect before you arrive
We are offering personalized tours of our senior housing communities, specific to room size and layout. If you're interested in visiting one of our locations, you must first schedule an appointment with either our Berea or Strongsville assisted living community.
To ensure everyone's safety, we ask that you sanitize your hands, wear a face mask and maintain social distancing during your appointment.
Upon arrival, our staff will check your temperature and ask you to complete a brief COVID-19 questionnaire.
Ensuring safety at our assisted living communities
We are following a strict COVID-19 protocol to ensure everyone's safety. Our added safety measures come from the direction of the CDC, Ohio Department of Health, Cuyahoga Board of Health and the Ohio Healthcare Association.
We have ample personal protection equipment, such as N95 masks, surgical masks, thermometers, gowns, face shields and hand sanitizer. Every member of our community is wearing a mask, both residents and staff included.
Providing high quality care for two generations
At Generations, we have more than 50 years of experience providing the highest quality care. We understand how important socialization is for our residents' health and well-being, so we continue to offer safe activities and mealtimes, while maintaining proper social distance.
We are keeping our residents connected with their loved ones by offering outdoor visitation, FaceTime calls and Sunshine Mail, a way for our residents' loved ones to easily send virtual pictures and notes to be printed out and delivered by the staff.
Are you interested in touring one of our assisted living or senior housing locations to see if Generations would be a good fit for yourself or a family member? Watch our virtual video tours and contact us to schedule a visit with us today.
September 9, 2020
0 comments
Be the first to leave a comment
After submitting your comment, it will be reviewed before being posted here. Thank you!
Disclaimer: All content provided on this blog is for informational purposes only. This blog may provide general information and discussion about medicine, health and related subjects pertinent to our clients' interests. The owner of this blog makes no representations as to the accuracy or completeness of any information on this site. The words and discussion on this blog should not be construed as medical and/or legal advice. If you have specific medical or legal concerns, you should speak to an appropriately licensed professional.