How Seniors Can Stay Active and Connected During COVID-19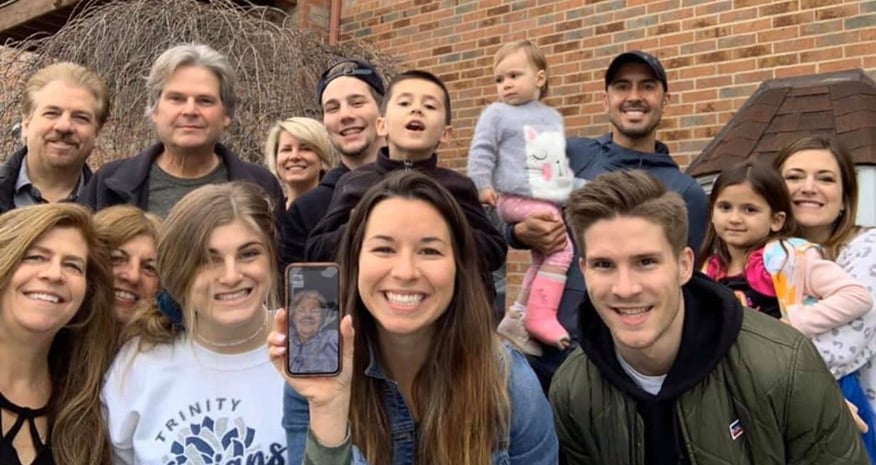 In this time of uncertainty, it's easy to occasionally feel unmotivated and separated from friends and family. But for active senior communities like Generations Senior Living, we're finding ways to help our residents stay engaged and connected to their loved ones.
Thoughtful surprises
Although nothing can replace a hug from your parent or grandparent, our residents and their families have found new and fun ways to show their love during the pandemic.
We've launched a new program called Sunshine Mail to help our residents receive messages and photos. By filling out our online form, your note and picture will be printed and hand-delivered to bring some sunshine to your loved one's day. Check out some of our new background themes, which include the American Flag, Flowers and Golf.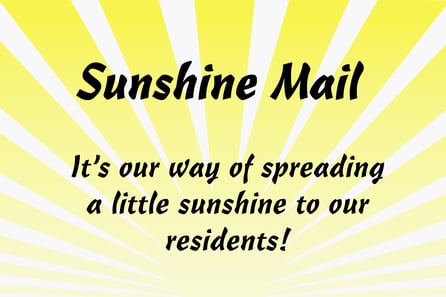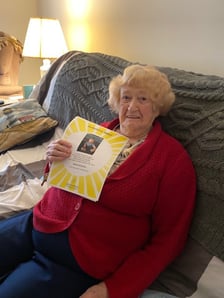 Thanks to today's technology, our residents also enjoy iPad visits and FaceTime dates (and virtual dance parties!) with their families. They can also call and talk to their loved ones while visiting outside their window. Families have also gotten creative by writing loving messages and chalk drawings on our sidewalks.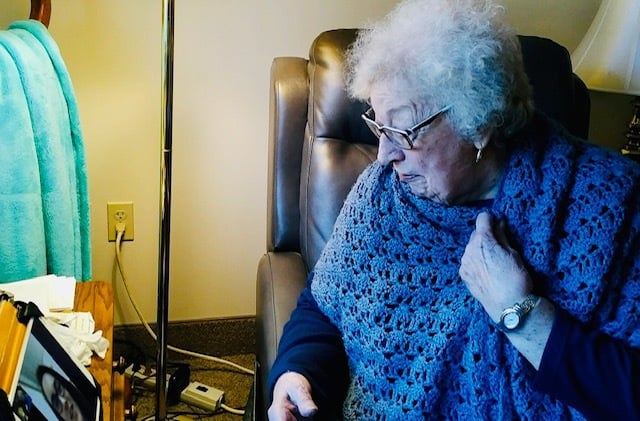 Our traveling ice cream cart has also been enjoyed by residents as staff has delivered Root Beer Floats. Who doesn't smile while enjoying ice cream? These visits also provide the opportunity for staff to both check on and socialize with the residents.
Enjoying the outdoors
When the weather is right and the sun is shining, our residents will explore the beautiful, outdoor features that each location has to offer. Residents at Generations Senior Living of Berea can stroll along Coe Lake, sit and enjoy the view and even go fishing. At Generations Senior Living of Strongsville, we have an outdoor patio to relax on while enjoying the springtime sun.
Some of our residents have been brightening up our facilities with colorful flowers and plants. Residents also enjoyed special flower deliveries for Easter and Mother's Day.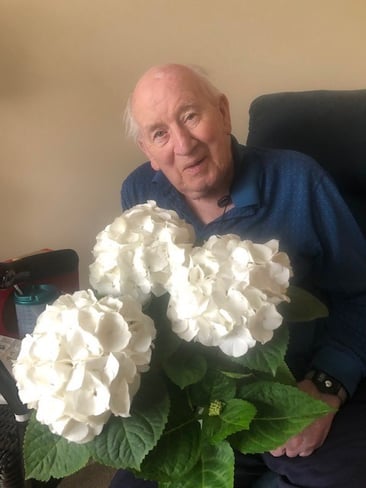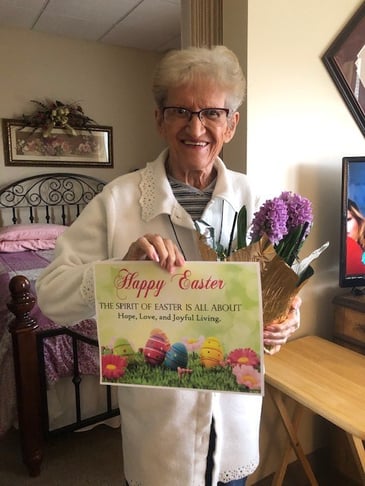 At Generations Senior Living, our residents are family. We are committed to a safe and healthy environment for all our residents, employees, families and friends. To learn more about how we are staying safe during the COVID-19 outbreak, contact us with any questions you may have.
May 18, 2020
0 comments
Be the first to leave a comment
After submitting your comment, it will be reviewed before being posted here. Thank you!
Disclaimer: All content provided on this blog is for informational purposes only. This blog may provide general information and discussion about medicine, health and related subjects pertinent to our clients' interests. The owner of this blog makes no representations as to the accuracy or completeness of any information on this site. The words and discussion on this blog should not be construed as medical and/or legal advice. If you have specific medical or legal concerns, you should speak to an appropriately licensed professional.