Chef Fred's Recipe Corner – Orzo Salad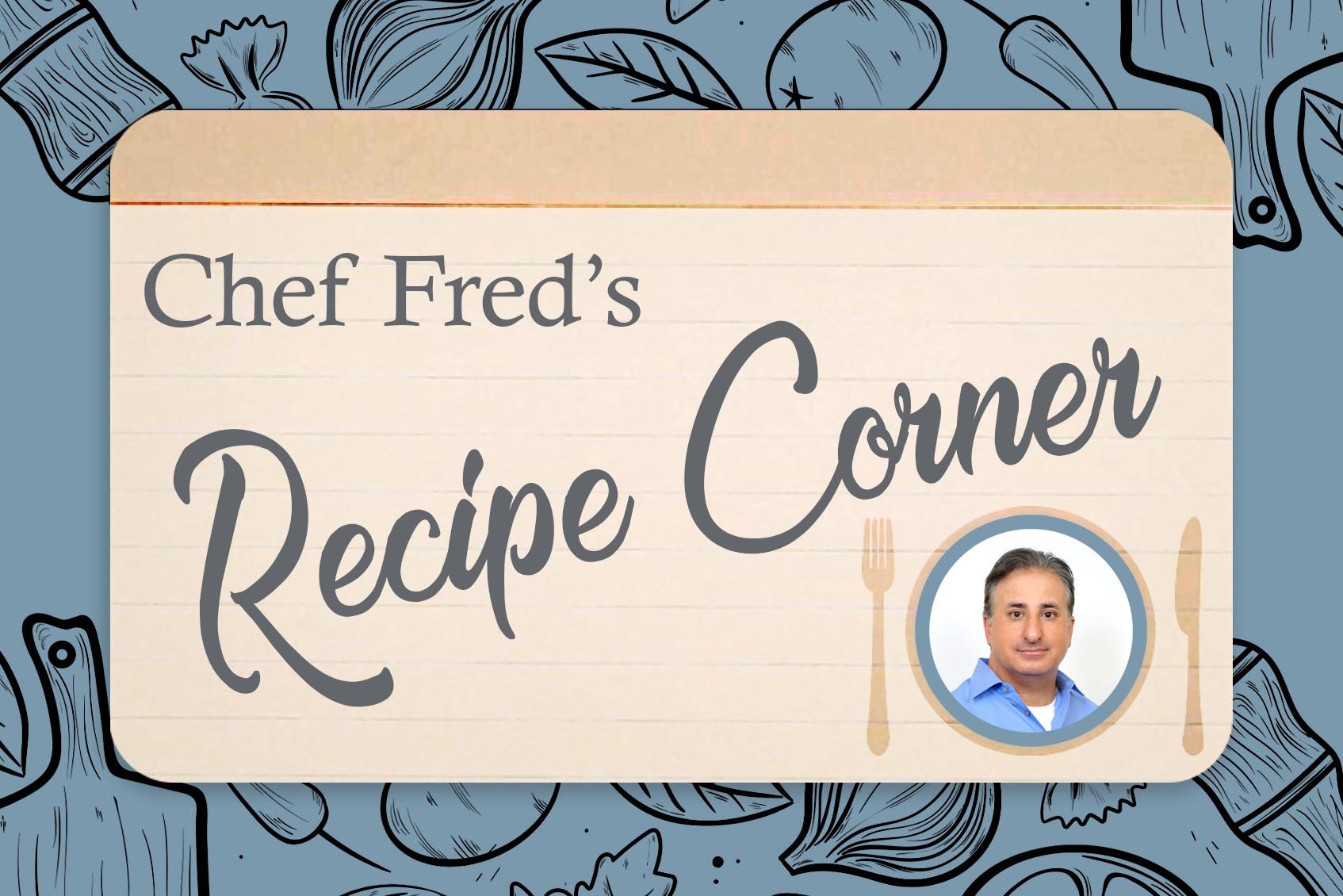 Our very own Generations Senior Living Dining Services Director, Fred Abraham is well known by both residents and visitors for preparing some of the most fresh and delicious food in town. Today we're sharing one of Fred's favorite recipes that you can easily make yourself to enjoy at home.
If you're looking for a fresh, delicious and easy to prepare meal, this tasty Greek orzo salad is packed with fresh flavor that can be served as the main course or a hearty side dish that everyone will enjoy! This colorful salad can be served cold or at room temperature, making it the perfect dish for lunches on the go, backyard picnics or quick family meals.
Ingredients:
1 1/2 cups orzo pasta
1/2 cups grape tomatoes cut in half
1/4 cup thinly sliced fresh basil
3 tablespoons finely chopped shallots
2 cloves finely chopped garlic
1/3 cup of extra virgin olive oil
3 tablespoons red wine vinegar
3 cups fresh baby spinach
1 cup crumbled feta cheese
salt and pepper to your taste
Cook orzo:
Start by bringing 8 cups of water to a rolling boil in a large pot. Cook orzo pasta for 8 minutes or to al dente firmness. Drain your orzo well and set aside in a separate bowl to let it cool down, or rinse with cold water to speed up the cooling process.
Chop and prep veggies:
Rinse fresh spinach in cold water and gently pat the leaves dry with a clean paper towel.
Finely chop your garlic cloves and shallots and slice fresh basil leaves into thin strips, discarding any weedy stems.
Rinse and slice grape tomatoes into lengthwise halves.
Make the dressing:
In a small mixing bowl, combine olive oil and vinegar. Whisk in the chopped shallots, garlic and basil to your oil mixture.
Final prep:
Gently toss together tomatoes and orzo in a large mixing bowl. Pour over vinaigrette mixture and gently toss to evenly coat. Lightly fold in fresh spinach and crumbled feta cheese just before serving. Add salt and pepper to your personal taste and enjoy!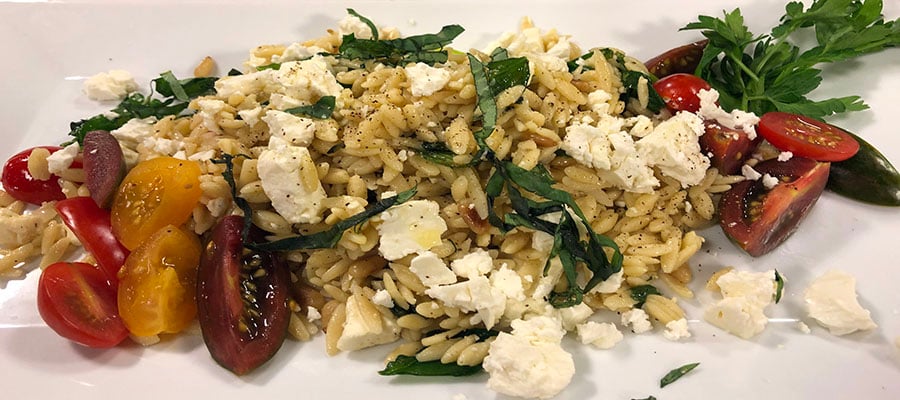 September 13, 2019
0 comments
Be the first to leave a comment
After submitting your comment, it will be reviewed before being posted here. Thank you!
Disclaimer: All content provided on this blog is for informational purposes only. This blog may provide general information and discussion about medicine, health and related subjects pertinent to our clients' interests. The owner of this blog makes no representations as to the accuracy or completeness of any information on this site. The words and discussion on this blog should not be construed as medical and/or legal advice. If you have specific medical or legal concerns, you should speak to an appropriately licensed professional.