Two Different Worlds: A Hospice Care Testimonial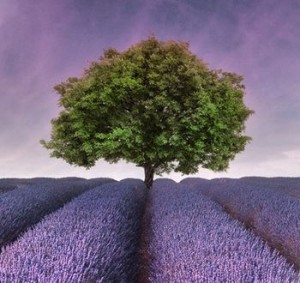 Six years ago, my dad started losing weight and having difficulty swallowing. As a nurse, I knew that we needed to find the cause. My dad's tests showed that he had stage 4 esophageal cancer. Tears started to roll down my face, my emotions ranged from anger to sadness to worry and blame, then of course, denial. "This can't be real, not for my dad."
An oncologist was assigned to dad and he started on chemotherapy and radiation with family by his side. His prognosis was grim but after several months his cancer was gone! Our prayers were answered! As a family, we closed the book on this awful part of our lives, we had dad and that was all that mattered.
Flash forward six years later to October 2015. Another PET scan shows no cancer. Unfortunately, our relief was short lived. In December dad was having difficulty swallowing again. The cancer in the esophagus was back, physicians were confident it was caught in time and dad had 25 daily radiation treatments. He was able to eat again, once more answering our prayers.
Unfortunately, we were wrong. I received a call from my mom one morning in February; "I am sending your dad to the hospital, he is having a lot of pain and can't move" she told me. Physicians examined him, and put him through testing, only to find out the cancer had spread to his spine. The answer? More radiation.
During my dad's treatment the pain was severe in his neck. His cancer had spread further. More tests showed that the cancer has taken over a part of his bone by his pelvis and femur. Now the physicians recommended he consult an orthopedic physician to stabilize his bone. By now, my experience in healthcare made me question surgery for my dad; would surgery make dad's cancer go away? Why would they put my dad through surgery that would cause him more pain, greater risk of infection and poor healing?
My dad's oncologist gave him two choices. First, he could have the surgery followed by chemotherapy with a slim chance of success. Second, hospice care. As a daughter, watching my dad make this decision was the hardest thing I had to do. My dad felt hospice was the right decision.
The next morning, I called Cypress Hospice. Gina Covelli, Administrator of Cypress Hospice, was the first person to arrive at my parent's home. They say first impressions mean everything. My dad was so impressed with Gina, he said she was genuine and he could tell she really knew what she was talking about. Over the following days, my dad had the pleasure of meeting the Cypress team. He got to know the nurses Jessica and Natalie, as well as Michael, the chaplain and Christin, the social worker. Watching my dad interact with the entire Cypress team told me that he was comfortable with them and that we made the right choice.
It was comforting to have days that we laughed. I particularly recall the day he said "You're fired from shaving me, Natalie does a much better job." He also told me "Jessica Salinas is such a nice person she does a great job; I couldn't ask for a better nurse." I said, "Dad, do you know that Gina is a nurse too"? He said, "Really, she is a nurse and the boss lady?" Then there was the day he asked me to remove the Cadillac and get him the Chevy. I had no idea what he was talking about. Dad always drove a Ford. He laughed and told me that he and Gina used those terms to describe two types of wedges that he used to get comfortable. My dad also came to strongly admire Dr. Kendis, the Medical Director for Cypress Hospice. He would say things like "What a nice man, he really knows what he is doing and boy he is really funny too."
As my dad's condition worsened, the time was growing near and medications were needed to manage his pain. On several occasions, I called the Cypress staff to advise me what to do. In one case, I could not physically move dad and not only did they advise me, they came to my house to help me! It didn't matter what time of day or how long it took them, the Cypress Team was ALWAYS there for my entire family.
Cypress became part of our family within a few short weeks. We needed them. We looked forward to the times they would visit. Just for a moment they took the worry off my dad's face, they gave my mom comfort the of being there and they allowed me to be the daughter and not a caregiver. They provided comfort to the grandchildren when they faced losing their papa who meant the world to them.
There are no words to express everything that Cypress did for my family. We are grateful beyond words for each and every one of you that came into our lives. The Cypress Hospice team genuinely cares about their patients and families and go above and beyond the expectations of what hospice is expected to do. Thank you Cypress for making the final days of my dad's life so comfortable and peaceful!
May 2, 2016
0 comments
Be the first to leave a comment
After submitting your comment, it will be reviewed before being posted here. Thank you!
Disclaimer: All content provided on this blog is for informational purposes only. This blog may provide general information and discussion about medicine, health and related subjects pertinent to our clients' interests. The owner of this blog makes no representations as to the accuracy or completeness of any information on this site. The words and discussion on this blog should not be construed as medical and/or legal advice. If you have specific medical or legal concerns, you should speak to an appropriately licensed professional.