Family Owned vs National Chain Organization – A Personal Perspective
I have had the opportunity to work for assisted living communities that are nationally owned as well as locally family-owned and operated. A family-owned and operated community has a much more personal and interactive feel compared to a national organization, simply because it is!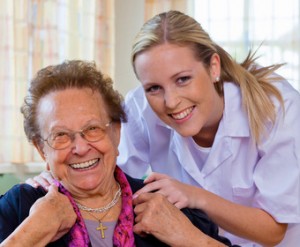 The owners are involved, on site daily and very accessible to residents, families and staff. The residents all know them and love to see them in and around our community. There is such a vested interest and genuine concern for our residents from the Coury family that I have not had the pleasure of experiencing anywhere else.
As Directors, we have the privilege of flexibility with "on the spot" decision making with everything that has to do with the day to day operations, without having to go through a corporate chain of command somewhere else in the country. If the issue is now, the solution has to be now. With empowering leadership to make decisions, we ensure a more attentive response to resident and family needs. How refreshing is that?
At Berea Lake Towers, we seem to be happiest when we are chewing. So, we love the fact that our Dining Director can add an entrée to the menu any particular day on whim, just because he came across a great recipe! The corporate environment definitely does not allow for that kind of fun and creativity. In a corporate setting, there are too many approvals to seek to make a yummy change on a moment's notice.
In addition, our family-owned structure allows the flexibility to keep our pricing more than reasonable compared to our competition. Because we are not subsidizing a corporate office located in another state, we can better manage our pricing structure to ensure our residents receive high quality care and services at a very affordable rate. Services are tailored to each resident's changing needs and preferences.
Most importantly, it is about our residents first…always. I believe a company can be profitable "and" have the residents' best interest tucked right in their hearts. The Coury family has most definitely proven this to be true. I invite you to visit us to see the family difference for yourself. Please contact us to schedule your tour, and click here to learn more about senior independent living arrangements available by Generations Healthcare Management, Berea Lake Towers, and the Family Difference.
August 3, 2015
0 comments
Be the first to leave a comment
After submitting your comment, it will be reviewed before being posted here. Thank you!
Disclaimer: All content provided on this blog is for informational purposes only. This blog may provide general information and discussion about medicine, health and related subjects pertinent to our clients' interests. The owner of this blog makes no representations as to the accuracy or completeness of any information on this site. The words and discussion on this blog should not be construed as medical and/or legal advice. If you have specific medical or legal concerns, you should speak to an appropriately licensed professional.