Veterans Aid in Attendance Benefit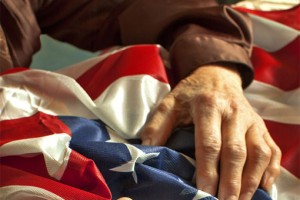 The Veterans Aid in Attendance Benefit is a resource that makes assisted living a possibility for many people who may not have been able to afford it on their own. It also helps stretch private funds, making them last longer, allowing an individual to stay in assisted living rather than move to a long-term-care facility.
Tips when applying for Veterans Aid in Attendance:
The individual (Veteran or surviving spouse) may qualify if "he or she requires the regular aid of another person in order to perform personal functions required for everyday living".
The benefit does not apply in cases where the surviving spouse was divorced from the Veteran.
The Veteran must have served at least 90 days of active duty with at least one day occurring during a time of war. The Veteran did not have to be stationed in a combat zone.
The Veteran must be honorably discharged and the disability must be for reasons other than the Veterans own willful misconduct.
Pension rates will be determined based on countable annual income.
The individual must need assistance with at least two activities of daily living (activities of daily living include bathing, dressing, eating, toileting, transferring). An attending physician's report must contain sufficient detail to determine a disease or injury producing physical or mental impairment.
Application is made by the individual or their designated power of attorney/guardian through their regional VA office.
Application can be made when homebound services are in place or when an individual moves into an assisted living community.
Claimants may apply for aid in attendance by completing VA Form 21-2680 available at va.gov.
The contact information for Cuyahoga County Veterans Benefits is:
Regional VA Office
Cuyahoga County Veterans Service Commission
1849 Prospect Avenue, Room 150
Cleveland, Ohio 44115
Phone: 216-698-2600
www.cuyahogavets.org
Sometimes navigating the system to learn about a new benefit office can be overwhelming. For a personal consultation and guidance on this and other concerns you may have, please contact us. We look forward to offering assistance.
July 20, 2015
0 comments
Be the first to leave a comment
After submitting your comment, it will be reviewed before being posted here. Thank you!
Disclaimer: All content provided on this blog is for informational purposes only. This blog may provide general information and discussion about medicine, health and related subjects pertinent to our clients' interests. The owner of this blog makes no representations as to the accuracy or completeness of any information on this site. The words and discussion on this blog should not be construed as medical and/or legal advice. If you have specific medical or legal concerns, you should speak to an appropriately licensed professional.