Assisted Living – Much to Lose, or Everything to Gain?
Often, one of the biggest fears a senior has when considering a move to an assisted living community is the loss of independence. In reality, the exact opposite is true. Nothing has to change, except relieving the burdens of managing a home such as laundry, housekeeping, meal preparation, and maintaining the home, inside and out.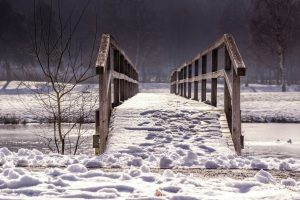 Typically, assisted living offers these supportive services in the base price. So, you can maintain your independence, enjoy the things you can and love to do, and discover new interests while no longer burdened with life's daily chores. Personal assistance and medication management can also be provided by compassionate caregivers, to provide you confidence to explore your new found freedom.
The benefits don't stop there. Once you move into a community, you may see a change in your family members that is both remarkable and heartwarming. Once your family members know that you are safe and happy, you can actually see the stress leave their bodies, both physically and emotionally. Once the burden of managing a home is gone, you can just enjoy your visits instead of worrying about who is going to do the laundry or take out the garbage. And what a pleasure that is! It's like gaining your family back. Now that's a win-win for everyone!
To learn more about how we can personalize services to maximize your independence, please contact us. We would be happy to provide you with a tour and complimentary meal.
June 22, 2015
0 comments
Be the first to leave a comment
After submitting your comment, it will be reviewed before being posted here. Thank you!
Disclaimer: All content provided on this blog is for informational purposes only. This blog may provide general information and discussion about medicine, health and related subjects pertinent to our clients' interests. The owner of this blog makes no representations as to the accuracy or completeness of any information on this site. The words and discussion on this blog should not be construed as medical and/or legal advice. If you have specific medical or legal concerns, you should speak to an appropriately licensed professional.