Guest Blog: Older Adults Can Learn How to Avoid Scams
Recently, we welcomed Danielle Murphy, a Consumer Educator from Ohio Attorney General Mike DeWine's office, to our Crystal Waters Retirement Community to give a seminar on avoiding scams. Ms. Murphy understands the difficulties senior citizens face when it comes to avoiding scams and has some tips to share in her guest blog post below.

– Michael Coury, Chief Executive Officer, Generations Health Care Management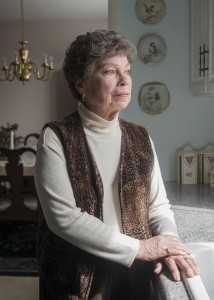 I recently spoke to a group of seniors at the Crystal Waters Retirement Community about why scammers target older adults, the warning signs of a scam and some tips to avoid becoming a victim of elder fraud. Seniors account for about 15% of the population, but 30% reported fraud is targeted against seniors. The Ohio Attorney General's Office receives reports from seniors nearly every single day about potential scams.
Some older adults spot the scam and are able to effectively shut it down, often by hanging up the phone, closing the front door, shredding a piece of postal mail or deleting a suspicious email. Unfortunately, some become victims of the scam, losing hundreds or thousands of dollars, often to a stranger in a far-away country.
We know the best way to combat senior scams is through education. That's why as a Consumer Educator, I was recently on the road talking to seniors in Strongsville, Ohio. We talked about some precautionary measures older adults or those in contact with seniors can take to avoid scams.
Scammers use a variety of tactics to make their offers seem legitimate. Their initial contact may occur by telephone, mail, door-to-door solicitations, fliers, emails or phony websites. They often try to convince consumers to send them money or give personal information such as your bank account number and Social Security number.
You may be dealing with a scammer if:
you are asked to wire money or purchase a prepaid money card by a stranger.
you have won a contest you've never heard of or entered.
you are pressured to "act now!"
you have to pay a fee to receive your "prize."
someone requests your personal information.
someone requests a large down payment.
a company refuses to provide written information.
a company has no physical address, only a P.O. Box.
For more tips on how to avoid scams, you can find the Ohio Attorney General's Elder Fraud brochure here. We have also produced a Phone Scams tip sheet here, which provides a handy guide seniors can keep near their telephone for times they get suspicious phone calls.
In addition, the Attorney General's office recently compiled a wealth of information to produce the Senior Advocate Fraud Education (SAFE) toolkit here, a lengthier guide for seniors, caregivers, social service workers and anyone else who works, cares for or socializes with older adults.
To get a bimonthly e-newsletter that contains articles about avoiding scams and other important consumer protection topics, click here to sign up or read current and back issues here.
For more information or to get help, Ohioans should contact Attorney General Mike DeWine's office at 800-282-0515 or www.OhioAttorneyGeneral.gov.
By: Danielle Murphy
Ohio Attorney General Mike DeWine's Office
April 27, 2015
0 comments
Be the first to leave a comment
After submitting your comment, it will be reviewed before being posted here. Thank you!
Disclaimer: All content provided on this blog is for informational purposes only. This blog may provide general information and discussion about medicine, health and related subjects pertinent to our clients' interests. The owner of this blog makes no representations as to the accuracy or completeness of any information on this site. The words and discussion on this blog should not be construed as medical and/or legal advice. If you have specific medical or legal concerns, you should speak to an appropriately licensed professional.