Tips for Researching Assisted Living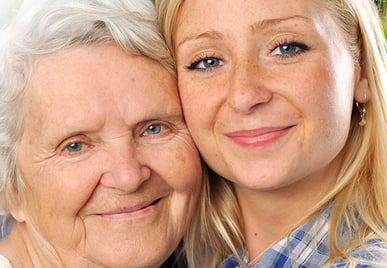 Whether you have been able to see this day coming or you have been blindsided by a scary accident, contemplating a move to assisted living is stressful. Let's face it; life is busy enough without adding all of this to your plate. Here are some very basic and helpful tips to get you started:
Work as a Team!
It can be very frustrating for everyone when there are differing opinions and emotions. Communicate with each other.
For example, if Susie is looking into communities in one area and her brother John is looking in another but they have not told each other or the communities that they are talking to, there is no doubt both Susie and John will be overwhelmed. When my family was going through this we found it easier to communicate by email so that everyone could keep a record to reference the progress being made. All five children (living in different states) were up-to-date daily.
Do make a list!
Lists are a great way to look at facts devoid of emotion! Lists can and should be made for anything that is important to you. For example: who will be involved in any decisions, personal likes and dislikes, needs and wants, finances, location, etc. Lists help organize priorities and answer the questions that are the most important to you.
Do make appointments!
After you have determined which locations you are willing to consider, make appointments to meet with the staff. A move to assisted living is a major life change and deserves more than a quick fifteen minute spot check! Allow yourself time to sit down and talk, meet other residents and staff and walk through the community. You can always spot check a location after you have determined that it is a consideration for you.
Be prepared to share!
Healthcare and finances are very personal, we all understand. In order to provide the best care possible, an assisted living community needs to understand all of mom or dad's needs. A good community will also want to help you plan for what happens if your family member needs more care than they can provide.
Be honest!
Sometimes families are not being true to themselves. It's ok, we all want the very best for the people we love and we understand and empathize with residents and their families. When it comes down to the bottom line, be honest with yourself and your loved one. Are you/they able to get the best care possible where you/they want to live?
For more information on the Retirement communities of Generations Healthcare Management, please click here. To arrange for your personal tour and consultation click here.
To learn more general information about assisted living, and Alzheimer's and dementia care, check out these links:
March 2, 2015
1 comments
Be the first to leave a comment
After submitting your comment, it will be reviewed before being posted here. Thank you!
Disclaimer: All content provided on this blog is for informational purposes only. This blog may provide general information and discussion about medicine, health and related subjects pertinent to our clients' interests. The owner of this blog makes no representations as to the accuracy or completeness of any information on this site. The words and discussion on this blog should not be construed as medical and/or legal advice. If you have specific medical or legal concerns, you should speak to an appropriately licensed professional.