We Honor Veterans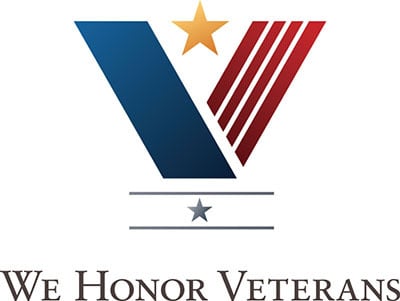 Every veteran deserves a hero's welcome. At Cypress Hospice, we strive to provide hospice care that recognizes the important service and sacrifice these men and women have made for our country. That's why we're a proud Level One Partner of We Honor Veterans.
We Honor Veterans is a program through the National Hospice and Palliative Care Organization in collaboration with the Department of Veterans Affairs designed to ensure that veterans have access to quality end-of-life care.
As a Level One Partner, we're committed to meeting the special needs of our veteran patients and their loved ones. Our staff and volunteers complete multiple education and training programs, so they're prepared to address their unique medical and mental health concerns of our patients. On Veteran's Day, we also recognize each veteran during a special pinning ceremony.
Our team is dedicated to delivering compassionate care the preserves dignity and offers peace and comfort. Contact us to learn more about our certification.