Kayla greets everyone with a warm heart, bringing a passion for joy to everyone who enters Generations Senior Living Strongsville.
She loves the residents and staff there, who make every day a good day.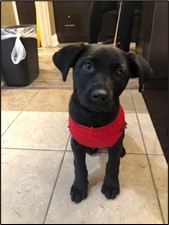 "It's a pleasure to learn the history of each resident," Kayla said. Plus, she appreciates the Coury family's goal in supporting "a fantastic environment" for both residents and staff.
Being part of Generations, and seeing first-hand how the participants' and residents' lives are enriched, is truly wonderful, she said.
A mother of two, Kayla loves spending time with her family, including the newest member of the Generations family: her dog, Kona Girl. She was rescued by Kayla and will be greeting all our visitors at our GSL Strongsville location. The meaning of Kona is a baby name for a girl in Hawaii. One of the translations of the word signifies "lady". This makes it a beautiful name for a pup. When not at work, Kayla enjoys visiting her hometown in Hawaii.
Contact Me Directly
I'm happy to answer any questions you have and help you find the right services for your needs!
(
*
) are required