Grief and Loss Support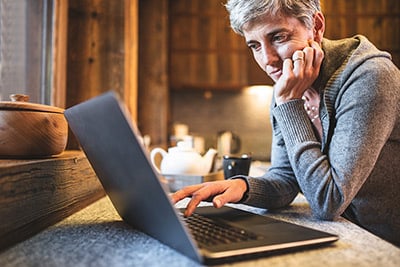 Cypress Hospice provides grief and loss support to each of our patients and their loved ones both during hospice care and after an individual has passed. One of the most important things we do is to simply offer a hand to hold or reassurance that you are not alone.
Our professionals have a true "hospice heart," meaning that they're not just trained to offer the best nursing care, but they also have the gift of empathy. Each of our staff wants nothing more than to help

, as well as offer support and guidance during an end of life experience.
Our staff provides resources and referrals to counselors and support groups as needed, but some individuals may prefer to find their own groups or other resources in their area. We encourage you to ask your doctor, spiritual advisor, counselor and other trusted loved ones what they might recommend. A quick web search can also help you to find the support that resonates with your own grief process.
We also recommend the following links and websites, which are full of helpful information and resources for those just entering hospice care as well as individuals grieving the loss of a loved one. They are also great resources for individuals seeking to help and support others through the grief process.
Conversations of a Lifetime
Visit website
A website dedicated to discussing the importance of talking about an individual's care and end of life wishes.
Caregiver Action Network
Visit website
A website that educates, supports, empowers and speaks up for the more than 65 million Americans who care for loved ones with a chronic illness or disability or the challenges of aging.
Use the links below to learn more about hospice or contact us anytime to ask questions about our services.
Support for the whole family
We believe in supporting the patient and their loved ones throughout the hospice experience.