Care & Services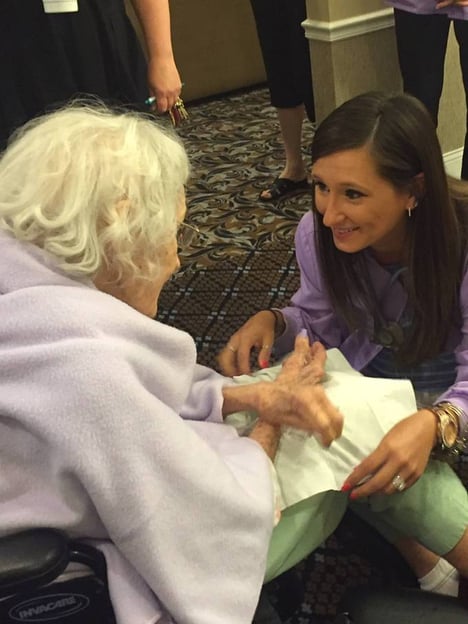 At Cypress Hospice our services include working directly with the patient, family, caregivers and medical staff to identify life goals and together, develop a care plan to allow the individual to reach those goals. Services can include physical care and support, medication management and counseling all designed to assist the patient to

.
We work as an inter-disciplinary team of hospice professionals to provide a personalized, goal oriented plan of comfort and care. These plans may include the following programs:
– At Cypress Hospice, we want to celebrate your life's journey. Is there a special moment, occasion or event that you would like to create or relive? Our passion is to make that wish or dream come true. We come together with your family and community to help you create that memorable moment.
Cardiac Care – This program is designed to minimize readmission into the hospital by providing specialized care for those with cardiac disease.
Oncology/Cancer – This program helps patients and families through specialized services that guide them through the anticipatory grief together as a family. It also provides the patient with opportunities to engage in activities that would be someday viewed as a legacy of love for his or her family.
Reminiscent Memory – This program is specific to patients who have dementia. Staff are educated to make each moment with their patients about quality time investment.
Caregiver - This program is designed to support caregivers and provide them with resources to assist in making each moment of caring meaningful to the patient. We invite families of hospice patients, the community, and professional staff providing care to those in need.
Memorial – This program is open to the facilities Cypress serves and recognizes the loss that the residents, families and facility staff experience when an individual passes away.
Bereavement - This program centers on those who have experienced a loss. We provide ongoing bereavement visits, calls and specialized resources throughout the first year after a loss, and longer if needed. We also recognize the need for support on special days such as birthdays or anniversaries, and the impact that these days have on the bereaved.
Cypress also offers other programs, each tailored to the individual patient. Every program is designed to honor the dignity of each patient providing the strength and support necessary to

. To learn more about our care and services, contact us.
Videos
Gallery
Thank you for all the love and support you showed to our mother, Jane Keller, through her final journey of life these last six months. We could not have done it without your love and compassion and our hearts are full – thank you!

- Larry & Joann K.
Have questions about our senior independent living community?
Get in touch with
Cypress Hospice